FILMMAKER'S CUSTER, INDIAN WARS ARTIFACTS CONSIDERED AMONG FINEST EVER ASSEMBLED
EVENT
LEGENDS OF THE WEST GRAND FORMAT AUCTION 6197
Featuring the Glen Swanson Collection of Indian War Relics, including Little Big Horn
June 9, 2018
Live: Dallas
Online: HA.com/6197a
INQUIRIES
Tom Slater
214.409.1441
TomS@HA.com
By Steve Lansdale
It's hard to predict what will resonate in the minds of children.
Consider the case of Glen Swanson, who grew up near the site of Gen. George Armstrong Custer's famous battle in Mandan, N.D. Swanson's uncle was a collector, but as a young boy, Swanson had little interest in following suit.
As the years went by, however, he developed an interest in history. That, coupled with his proximity to such a significant historical location, lit the proverbial match.
"Almost all of my interest was historical," Swanson says. "If I couldn't afford it, I couldn't afford it. A lot of things, I bargained or traded for.
"Once the bug gets you, it gets you."
Since being bitten, the retired filmmaker has been a collector for more than 40 years, most of that time collecting memorabilia related to Custer and his life and military career, and the battles in which Custer fought, primarily the Battle of the Little Bighorn.
Tom Slater, director of Americana auctions at Heritage Auctions, says Swanson's collection is extraordinary, not only for its sheer size, but because of the extensive work Swanson put into collecting and documenting it.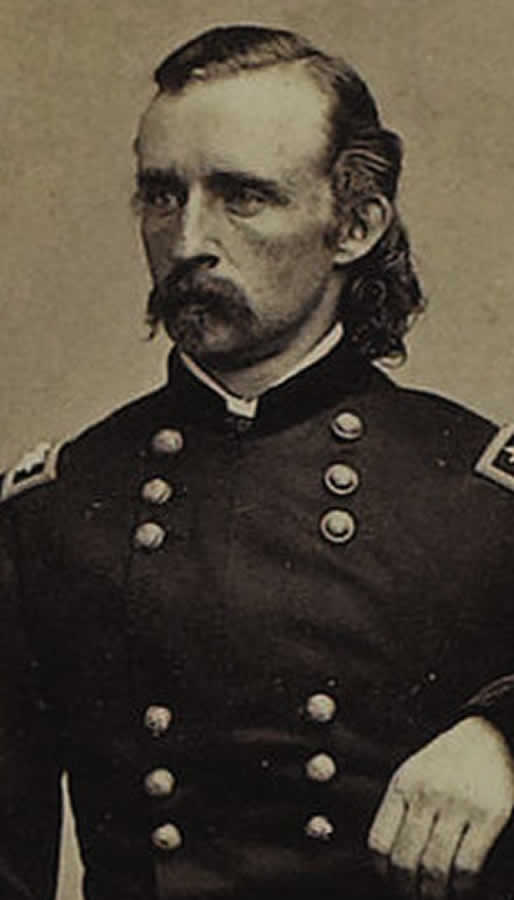 "We are very excited to be handling this significant collection," Slater says. "Items related to Custer and the Battle of the Little Bighorn are always in high demand, and the Swanson collection is one of the best known and most significant private collections on this subject ever assembled.
"Of all the collectors I have worked with over the years," Slater continues, "none has exceeded Glen Swanson's commitment to research and documentation. His carefully laid groundwork certainly makes our work easier in cataloging the collection."
One of Slater's favorite pieces is Sitting Bull's gun. "With his name crudely lettered on the stock, it is an incredibly evocative piece," Slater says. "But I also love Custer's Tiffany walking stick. When he was back east, he was quite the dandy, and this cane is very illustrative of that side of his personality. The fact that it has provenance back to [wife] Elizabeth Custer herself makes it that much more special."
Custer is among the best-known soldiers in American history, but to Swanson, it's what is not known that makes the collection so interesting.
Several myths, he says, follow Custer – not the least of which is that it is impossible to know exactly who killed him in 1876 at the Battle of the Little Bighorn, also referred to as "Custer's Last Stand." Swanson acknowledges that part of the joy in collecting has been the pursuit of what is – and, specifically, what is not – worth collecting.
"Like most collectors, I caught some clinkers, and in collecting, you kind of learn as you go," Swanson says. "It got to the point that I pretty much only went after things that were totally attributed."
Items from Swanson's collection are being offered in Heritage Auctions' Legends of the West auction scheduled for June 9. The collection includes uniforms, swords, ledger drawings and rare documents, many with Custer's signature.
A stubbornness for not giving up in his hunt for rarities led to some of Swanson's most prized collectibles, as well as the establishment of Swanson as a respected authority on Custer-related memorabilia. He is author of the illustrated book G.A. Custer: His Life and Times.
If his Custer memorabilia is his most easily recognizable, it does not represent the bulk of his collection.
"Most of my collection leans toward the Seventh Cavalry, to the soldiers and officers who were with Custer," Swanson says. "Most of the stuff I collected is relating to the battle. The Indian stuff I have is relating to the battle.

"The Civil War period is different," he adds. "We have Gen. [William Tecumseh] Sherman's uniform – that really is a one-of-a-kind item. He and his son always were at it – they didn't like each other at all. His son sold just about everything, so about 90 percent of it was lost. But I ran across his tunic, his hat, his sash and belt, his epaulets – which were totally unique. Even the Smithsonian doesn't have much Sherman stuff – maybe one or two hats, but that's about it."
Like most collectors, Swanson admits that some pieces in his collection have emerged as favorites.
"I have a number of Custer battle guns. I got involved in forensics with [Little Bighorn archaeologist] Doug Scott. He started doing forensic work on all of the cartridges found, because he was very curious to see if they would match any existing firearms. I found maybe five weapons and matched them with cartridges. Those are pretty special."
Like many collectors, Swanson has debated the best time to sell. What is beyond debate, however, is the joy his collection has brought.
"It's a great hobby," he says. "I enjoyed meeting all of the people along the way, talking about it. More than anything, I liked going out and doing it. The time you spend out looking for things – that's what is most enjoyable to me."
STEVE LANSDALE is a public relations specialist at Heritage Auctions.
This story appears in the Spring/Summer 2018 edition of The Intelligent Collector magazine. Click here to subscribe to the print edition.