THE FOOTBALL-SWIPING, ADVICE-DISPENSING 'PEANUTS' CHARACTER WASN'T ALWAYS THE OUTSPOKEN FUSSBUDGET SHE'S KNOWN AS TODAY
By Robert Wilonsky
The official Peanuts website describes Lucy Van Pelt thusly: "Though she's often dismissed as simply bossy or crabby, there's more to Lucy than strong opinions. … She's confident, strong, and positive she'll make a great president or queen one day." To which the Charles M. Schulz Museum adds: "Lucy can be counted as crabby, bossy, or even rude at times. But, within it all, there is a young lady who is confident, compassionate, and ready to tackle anything – literally!"
The Lucy described above is the one with whom generations of readers are most familiar – the snark who dispenses psychiatric advice at a nickel a pop, who possesses an unrequited crush on Schroeder, who never lets Charlie Brown kick that blasted football. The girl who was seemingly born fully formed as the fussbudget who slowly transformed into a feminist, to borrow the name of a 2021 exhibition that documented Lucy's evolution on the funny pages and in the television specials.
This was not the Lucy Van Pelt who debuted in Peanuts on March 3, 1952. Far from it.
Generations of readers never knew Lucy as that 'cute, tiny kid' she's depicted as in this extraordinary rarity."

–Ed Jaster, Senior Vice President, Heritage Auctions
In that strip, Lucy is skipping rope, counting each jump as "one, one, one." Her eyes are round and wide, as though she's in a perpetual daze – the distant gaze of the newborn, perhaps, "with a penchant for mischief," as the Charles M. Schulz Museum would later note.
In the next day's strip, she can be seen playing with blocks, asking Charlie Brown for a drink of water ("Pleeeese?"). She then disappears for a few days, resurfacing on March 12 as Charlie Brown builds a tower of blocks; in the last frame, Lucy falls over with a "Klunk!" The next day she tries to ride a rocking horse into the kitchen. A few days later she's in her crib, yelling for her daddy to bring her water and, later, the teddy bear she's thrown on the ground.
She was, at most, a "cute little girl," as Schulz described her in the 20th anniversary history Charlie Brown & Charlie Schulz, which he co-wrote with Lee Mendelson, who produced A Charlie Brown Christmas and many other Peanuts TV shows. And, "she didn't do much at all."
Which is evident in the March 26, 1952, strip that's among the nine Schulz originals being offered in Heritage's March 30-April 2 Comics & Comic Art Signature® Auction. She has but one line of dialogue in the strip: "WAA!" – the wail of the rejected girl being told she's too small to go to the show with Violet and Patty.
"At first she was patterned after our own first daughter," Schulz explained of the nearly unrecognizable character. "She said a lot of cute, tiny kid things, but I grew out of that whole 'tiny' world quickly, and that's when the strip started to catch on. As Charlie Brown got more defensive, as Snoopy started to emerge as a different kind of dog, as Lucy started to develop her own strong personality, I realized I was really on to something different."
The March 26, 1952, strip in this auction is the earliest Lucy strip Heritage has offered among the historic Peanuts pieces auctioned over the years. "Which is significant," says Heritage Auctions Senior Vice President Ed Jaster, "since for years Schulz wouldn't allow for the reprinting of these early strips. He relented before his death, which is how they wound up in The Complete Peanuts Fantagraphics Books began publishing in 2004. But generations of readers never knew Lucy as that 'cute, tiny kid' she's depicted as in this extraordinary rarity."
Indeed, by the mid-1950s Lucy seemed to be the same age as everyone else in the strip – though, as writer Kevin Wong pointed out a few years ago, "she kept her manipulative charm. But without her childish naïveté, her behavior was no longer cute. Lucy's peers reacted to her boldness with a mixture of surprise and disgust." The same could be said of readers who never quite forgave her for not letting Charlie Brown kick that football.
That this strip is available at auction at all is remarkable; it's among the few early 1950s strips Heritage has made available during the auction house's record-setting run offering Schulz's work.
What makes it all the more extraordinary is that Schulz long ago gifted it to Bob McCully, whose name the Peanuts creator inscribed in the first panel.
Upon McCully's death in 2011, his obituary in the Pittsburgh Post-Gazette referred to him as "a writer, producer and comic entertainer [who] influenced the likes of Rege Cordic, Fred Rogers, Joe Negri and Will Disney." Which would be reason enough to covet this comic. But there was more: "As a cartoon writer, he became best friends with Charles Schulz of Peanuts fame."
The obituary noted that McCully "got his start writing captions for comics that appeared in the New Yorker and other national publications and leading to his friendship with Mr. Schulz, who calls him his best friend in one letter." McCully, too, was clearly a fan of his friend's work: In a 1954 edition of Editor & Publisher, he wrote that "Peanuts is going strong in Pittsburgh … it is refreshing and encouraging to see the charm and gentleness of Peanuts humor."
Lucy included. Especially at the beginning.
Toward the end of 2021, Downing College at the University of Cambridge debuted an exhibition that paid tribute to Lucy: "Director of Everything." In its accompanying essay, they wrote that Schulz "realised that Lucy, a character he initially disliked for her 'cold-blooded' self-sufficiency, would be the perfect antidote to Charlie Brown's self-doubt and childhood anxieties. Lucy is the model of self-belief, whether it be in her frustration with the perceived shortcomings of others, or with her readiness to dispense advice."
But once upon a time, she was just a cute, tiny kid.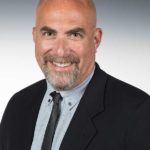 ROBERT WILONSKY is a staff writer at Intelligent Collector.