HOW COMICS ARTIST DAVE COCKRUM HELPED TAKE MARVEL'S MUTANTS FROM FORGOTTEN TO UNFORGETTABLE
By Robert Wilonsky
Dave Cockrum did not create the team of mutants called the X-Men; that credit belongs to Stan Lee and Jack Kirby, the latter of whom once said he fashioned the title in 1963 to show mortals and mutants "could all live together." Cockrum merely saved the X-Men a decade after their birth, once readers abandoned Charles Xavier's team of young evolutionary marvels in the 1970s, and their stale books filled with reprinted stories languished on spinner racks. By the time Cockrum, an artist from Oregon who'd spent time in the Navy, got his ink-stained hands on the X-Men in the mid-1970s, they were waiting only for Marvel to tell them they had evolved to extinction.
Cockrum knew plenty about getting electricity out of a dead socket. At DC Comics, he brought Superboy's 30th-century buddies, the Legion of Super-Heroes, into the future after a few too many years stuck in the '60s. Cockrum ditched their dull, square looks for wavy hair and groovy new threads – bell-bottoms, lapels, cutouts and belts so big they only award them to prizefighters. The Kingston Trio suddenly looked like Earth, Wind & Fire.
---
---
COMICS & COMIC ART SIGNATURE® AUCTION 7338
Jan. 12-15, 2023
Online: HA.com/7338a
INQUIRIES
Barry Sandoval
214.409.1377
BarryS@HA.com
---
The artist jumped to Marvel after a dust-up with DC over a page of unreturned art. And he took to Marvel some characters he'd hoped to introduce into the Legion, among them, most famously, Storm and Nightcrawler, the latter a two-toed, three-fingered, tail-wagging transporter. DC rejected the latter, Cockrum once said, because "he was too weird-looking." In retrospect, it seems inevitable he wound up revamping the X-Men with Len Wein in May 1975's Giant-Size X-Men and, half an issue later, with Chris Claremont on X-Men No. 94.
When Cockrum died in 2006 at 63, Neal Adams told The New York Times that Cockrum created "just crazy characters" and that he and Claremont had so much fun working on the book they were "like two kids in a playground."
Now one of Cockrum's earliest covers from his X-Men run with Claremont makes its auction debut in Heritage's January 12-15 Comics & Comic Art Signature® event. The new year begins with an old favorite: the original cover art for April 1976's X-Men No. 98, featuring, of course, Storm, Nightcrawler and Colossus, all Cockrum creations. Here, too, is a very early cover appearance of Wolverine, who had barely touched the covers of Cockrum and Claremont's "All New/All-Different" books.
"Any X-Men fan from back then will remember the incredible sequence in this book where the X-Men are enjoying Christmas at Rockefeller Center in plain clothes when suddenly the Sentinels burst in and ruin everything," says Heritage Auctions Vice President Barry Sandoval. "Art from Cockrum's first stint on X-Men – through issue No. 107 – is much more prized than his later tenure because it was so impactful. He also emphasized different characters in the early days, Nightcrawler being his favorite. Colossus is the main figure on most early covers because he's such a great visual. The funny thing is that Wolverine is shown smaller here, because back then he was just another team member."
What's on the back of this Bristol board is almost as thrilling as what graces the front. The bottom right corner reads: "From Dave Cockrum 5/16/77." It also notes the price paid for the original cover: $25.
Art from Dave Cockrum's first stint on 'X-Men' – through issue No. 107 – is much more prized than his later tenure because it was so impactful."

–Heritage Auctions Vice President Barry Sandoval
Here, too, are other X-Men works of wonder, including one of the earliest – and largest – covers ever offered at auction, from The X-Men No. 26.
This work, known as a "twice-up" because of its 13.25-inch by 20.25-inch size, is something of a jam session: King Kirby drew the book's baddie, reincarnated Mayan god Kukulcan, while Werner Roth, Kirby's successor on the title, renders Angel, Cyclops, Beast and Iceman – the original team absent only Marvel Girl, who was then away at college.
"These twice-up original Marvel covers, especially for the publisher's main titles, are exceedingly rare," says Senior Vice President Ed Jaster. "There are maybe three, four discoveries each year. And what makes this one especially significant is where it's been all these years: The cover for The X-Men No. 26 has been in the artist's family since Marvel returned the art to the creators around 1977."
Here, too, is a dynamic, thrilling excerpt from one of the most acclaimed X-Men spin-off tales ever told: Page 17 from the second issue of Claremont, Frank Miller and Joe Rubinstein's Wolverine mini-series. Signed by all three men, it almost serves as a stand-alone piece: the Wolverine's blade against a ninja's, as much an homage to the elegance of Japanese art as a precursor to Miller's brutal work on Sin City.
By 1982 Miller was a hot shot on the climb following his tenure on Daredevil, and Claremont was the man who'd spared the X-Men. This title solidified Wolverine's standing in the Marvel Universe and served as the road map for one of the first great Marvel films, James Mangold's The Wolverine, set in Japan's criminal underworld.
"The whole heart of my pitch to Frank Miller was that this isn't about the thug, but about the man, and the man's struggles to dominate with his heart and his mind the animal passions in his soul," Claremont once said. "I think that's a theme and a story that has struck a resonant chord with readers ever since."
That theme was never more resonant than in 1990's Wolverine No. 25, in which Jo Duffy and John Buscema collaborated on the 22-page tale "Heir Aid."
Logan is in Madripoor, not as the "mutant berserker Wolverine," he narrates, but as the one-eyed Patch – "hokey," he says, "but it's enough of a cover to suit me." A local crime lord hires him to serve as a sitter for his 6-year-old son, and to get the frightened boy to sleep, Logan tells him a bedtime story – about a boy raised by, what else, wolverines.
"It's a memorable story within the story," Sandoval says. "And it was significant because at the time, readers weren't sure whether it offered a revelation about Wolverine's origins and early years. It was deliberately left vague."
But for those seeking action over introspection, Bob Layton's original cover art for Marvel Super Heroes Secret Wars No. 7 does the trick. Captain America lords over a tussle featuring three of the X-Men – Rogue, Cyclops and Wolverine – alongside the "new" Spider-Woman (Julia Carpenter) and She-Hulk (fighting her Disney+ nemesis Titania, no less).
For the complete list of offerings in the January 12-15 Comics & Comic Art Signature® Auction – including a stunning CGC Near Mint-Minus 9.2 Amazing Fantasy No. 15, a Nova Scotia Pedigree Superman No. 1 graded CGC Very Good/Fine 5.0 and a CGC Fine 6.0 copy of Batman No. 1 – visit HA.com/7338.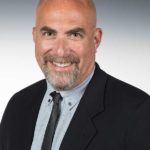 ROBERT WILONSKY is a staff writer at Intelligent Collector.