MARCH AUCTION FEATURES THE CABERNET SAUVIGNON THAT PUT NAPA VALLEY ON THE MAP
By Robert Wilonsky
► EVENT
WINE SIGNATURE® AUCTION – BEVERLY HILLS 5527
March 10-11, 2022
Online: HA.com/5527a
INQUIRIES
Frank Martell
310.492.8616
FrankM@HA.com
Stag's Leap Wine Cellars, maker of the Cabernet Sauvignon that forever changed the wine world, will once again make history in March. For the first time in its storied 52-year history, the winemaker will offer at auction nearly 4,000 bottles from its heralded Legacy Collection, providing oenophiles, collectors and the curious unprecedented access to the wine that forced France to raise its glass to Napa Valley. 
Heritage Auctions is honored to present The Legacy Collection from Stag's Leap Wine Cellars on March 10, during the auction house's Signature® Fine and Rare Wine Auction. This event, which opens the two-day wine event at Heritage Auctions, marks the first time a California winery of this stature has opened its library at this level, demonstrating quality, craftsmanship and continuity across more than 40 years, from 1972-2016.
Among the centerpiece offerings in this momentous event is the very wine heard round the world: the 1973 S.L.V. Cabernet Sauvignon, a bottle of which has a place in the permanent collection in the Smithsonian Institute's National Museum of American History.
As the museum notes, this is the very vintage "that outranked some of France's best Bordeaux at a blind tasting held in Paris" on May 24, 1976, otherwise known as the Judgment of Paris. "When the 1973 Stag's Leap Wine Cellars Cabernet Sauvignon placed first, the judges were astonished, and the rest of the wine world took notice."
"We are excited to partner with Heritage Auctions for this Legacy Collection auction," says Stag's Leap Wine Cellars Winemaker Marcus Notaro. "Many of the vintages that will be up for sale are being released for the very first time. We have never participated in an auction with this many of our wines from our treasured past. There's no question that these bottles will be an impressive addition to any home collection – whether you plan to hold them longer in your cellar or open them to mark a milestone moment. This is a special opportunity to acquire these rare, aged beauties."
The Stag's Leap Wine Cellars estate was founded in 1970 with the purchase of orchard land in what is now the Stags Leap District AVA in southeastern Napa Valley. Cabernet Sauvignon and Merlot grapes replaced the prunes and walnuts, and the winery was built in 1972. Ever since, Stag's Leap Wine Cellars has been tucking away small allotments from each vintage in its private cellar – "to see how the wines age and evolve," Notaro says. Those bottles make up what Stag's Leap calls its Legacy Collection, and each bottle has been carefully aged by the winemaker in optimal conditions.
And, as Notaro notes, "The wines have pristine provenance, represented by a special designation on each bottle."
The Legacy Collection wines offered in the March 10 auction include almost all the vintages Stag's Leap has ever made of its Estate-Grown Cabernet Sauvignon (FAY, S.L.V. and CASK 23), as well as ARTEMIS Cabernet Sauvignon and the Napa Valley Merlot. Some of the highlights of this auction include CASK 23 from 1979 to 2017; S.L.V. from 1972 to 2017; FAY from 1990 to 2017; ARTEMIS from 2001 to 2015; and Napa Valley Merlot from 1977 to 2005. Lots will include 12 bottles of 750ml, six 1.5L magnums and a handful of 6L, 12L and 18L wines.
"This grand estate isn't a winery, it's a bona fide institution," says Frank Martell, Senior Director of Fine & Rare Wines at Heritage Auctions. "For the first time ever, we've set aside a special Thursday session for this occasion, and we are excited to be offering the largest selection of library wines ever to come to auction from one of Napa Valley's first heroes. I know so many collectors who count Stag's Leap Wine Cellars among the very first collectible wines they came to love, and with few exceptions, all the wines they remember are on offer here, including a single bottle of the Judgment of Paris-winning 1973 S.L.V., of which only a few precious bottles remain."
Stag's Leap wasn't the first to make wine in California. But as the movies and history books remind, the vintner was instrumental in putting Napa Valley on the map.
Wine had been made in California as early as the mid-1700s, and by the early 1800s, no less than a Frenchman, Jean-Louis Vignes, who established a vineyard in Los Angeles, proclaimed that "California wines might one day rival those of his native France," Time's George Taber wrote in his book Judgment of Paris, about that day in May 1976 when Napa Valley toppled France. But in time, winemakers realized Northern California held more promise. In what became known as Napa Valley, they found what the Native Americans had called the "land of abundance," because "everything grew so easily there," Taber wrote.
And while several Napa Valley wineries collected gold medals over their French competition at the 1889 World's Fair in Paris, by the mid-1970s Northern California winemakers were still thought of as dilettante dirt farmers, and their wines were little-known even in the United States. Yet as early as 1974, the Stag's Leap Wine Cellars team knew it had something special in its barrels, and decided that one lot of wine from its vineyard was "so beautiful and distinctive that it should be bottled separately," Notaro says.
"It had been aged in a large wooden cask, No. 23 in the cellar, so the bottling was labeled CASK 23," he says. "Upon release, CASK 23 instantly became a benchmark for California Cabernet Sauvignon."
And not long after, the Stag's Leap Wine Cellars' Cabernets – CASK 23, FAY and S.L.V. – became some of the most highly sought-after, collected and acclaimed wines worldwide. For many, it became their first taste of a world-class wine made in the United States; for countless others, Stag's Leap is the bottle opened to celebrate life's major events.
For American wine, there was no milestone more significant than the Judgment of Paris organized by Steven Spurrier, the transplanted Englishman who ran the Caves de la Madeleine wine shop and L'Académie du Vin along the Right Bank of the river Seine in Paris. Spurrier, who died in March of last year at 79, had hoped to prove California wines could hold their own against their French counterparts. He assembled what Taber called "an oenophile's Who's Who" in his Time article recounting the blind taste test, pitting, among others, four Grands Crus Chateaux reds from Bordeaux against six California Cabernet Sauvignons.
Judges were aghast when they discovered they chose Stag's Leap over the Château Montrose 1970. One French judge, Odette Kahn – at the time editor of La Revue du vin de France – even demanded her ballot back. 
The event was "the greatest underdog tale in wine history," CNN noted only last year. In 2001 BusinessWeek wrote that the Americans' win in the Paris tasting "almost instantaneously gave California's boutique wineries credibility." Wine merchants who wouldn't return calls from Stag's Leap were suddenly ringing the winery, and restaurants that had once refused to stock its bottles were clamoring for vintages to satisfy overwhelming customer demand.
Little has changed since: Almost 50 years later, Stag's Leap remains among the world's most acclaimed winemakers; its vintages, among the world's most coveted. That makes this once-in-a-lifetime auction all the more special, as it will be for many the first and last chance to own its extraordinary history in a bottle.
"There's no question that our wines are extremely age-worthy, and I'm always struck by how the fruit remains primary even in wines with 30 years of age," Notaro says. "It comes down to balance. The balance of the tannins, acidity, flavors. If a wine is balanced at the time of bottling, it will remain balanced. That's what we strive for with every bottling. I'm also struck by the shared family lineage that I find when I taste through a flight of FAY, S.L.V. or CASK 23 Cabernet. The defining characteristics of the vineyard are captured in each bottle."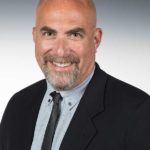 ROBERT WILONSKY is a staff writer at Intelligent Collector.