ORIGINAL ART FROM 'SECRET WARS' NO. 8 REVEALS THE BACKSTORY OF SPIDEY'S BLACK SUIT
By Robert Wilonsky
EVENT
COMICS & COMIC ART SIGNATURE® AUCTION 7266
Jan. 13-16, 2022
Online: HA.com/7266a
INQUIRIES
Joe Mannarino
212.486.2490
JoeM@HA.com
Marvel Comics' Secret Wars was a comic book created to sell toys. It also forever altered the fate of Marvel Comics, the future of the entire comics industry and, most of all, the swing of Your Friendly Neighborhood Spider-Man, who traded his beloved red-and-blues for an alien black costume later infused with a touch of venom.
Heritage Auctions' Comics & Comic Art Signature® Auction to be held Jan. 13-16
. For the first time, the original art for
Page 24
and
Page 25 from Secret Wars No. 8
will be available to the public, each illustrated by Mike Zeck from writer Jim Shooter's script.
Spider-Man does whatever a spider can, such as spinning a web any size. But it's these two pages sure to catch collectors just like flies.
"These are easily among the most desirable 1980s interior pages we have ever offered," says Joe Mannarino, Heritage Auctions' New York Director of Comics & Comic Art. "Anyone buying comics back then remembers being kept in suspense about the black costume's origin. That alone makes it memorable, and the Venom connection that developed later only adds to the appeal."
And to think, it all began because Mattel had a hit with He-Man.
Tom DeFalco, who edited Secret Wars, recapped its oft-forgotten origin story in the introduction to the trade paperback: "Boys' action figures were making a resurgence in the early 1980s," he wrote, "and it was only a matter of time before some marketing genius made the connection between action figures and superheroes."
Competitor DC Comics got there first, with The Super Powers Collection manufactured by Kenner and accompanied by the 1984 mini-series that brought Jack Kirby back to the spinner racks. Kenner and DC struck gold in their plastic Super Friends, and made hits of even such footnotes as Golden Pharaoh and Samurai.
DC's success led Marvel to team up with Mattel, which, DeFalco wrote, "wanted to use only our major heroes and villains in their toy line [and] an editorial concept that could tie them all together." The result: 1984's Secret Wars, created and written by Marvel's editor-in-chief Jim Shooter. The comic did well. The action figures, not so much: They sold so poorly some of the Marvel toys were sent only to overseas markets.
Ultimately, DeFalco wrote, "Secret Wars did not prove to be a very successful toy line as such things are judged. But it was one of the best-selling comic book series of all time! It also inspired a host of imitators," among them a sequel – and, rumor has it, a storyline somewhere down the line in the Marvel Cinematic Universe.
But Secret Wars is best known – easily – for offering readers the backstory to Spidey's then-brand-new black-and-white costume, which took its first swing across the pages of The Amazing Spider-Man No. 252 published in early 1984. Secret Wars No. 8, out of the 12-part series, followed soon after to tell the costume's origin story, and has gone on to become one of the most coveted modern-day Marvels.
On Page 24, Hulk tells Spider-Man of a machine that "produces any sort of cloth or clothing you want" if he simply thinks it into existence. But Spidey chooses poorly, instead opting for the Battleworld machine that produces an otherworldly "glob," which makes his Spider-Sense tingle before attaching itself to and creeping up his arm.
Page 25 is the hero pose: Spidey's black suit, its white spider wrapped around his torso. "Not bad!" he says. "Different … but not bad! I wonder why it didn't come out like my old one? That's what I was thinking of?" He merely writes it off as an echo of the new Spider-Woman's costume: "I hope she doesn't mind!" In time, Peter Parker finds the costume in an endless supply closet of possibilities, from street clothes to webbing to whatever else he can imagine.
Spidey's new suit was first suggested by a Marvel reader named Randy Schueller, who "thought it would be cool if Spidey needed to upgrade his powers and his look," he wrote for Comic Book Resources in 2007. "So I came up with this idea that Reed Richards had made a new costume for Spidey using the same unstable molecules that the [Fantastic Four] costumes are made of."
He submitted the idea to Marvel, and Shooter responded in the summer of 1982 with an offer of $220 and the chance to write the story. Two years and a few extra hands and heads later came the Black Costume. The Alien Costume. The Symbiote. Venom. And it all starts here, in these two pages.
In glorious black-and-white, here comes the Spider-Man.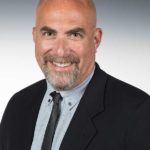 ROBERT WILONSKY is a staff writer at Intelligent Collector.