CAPTAIN AMERICA'S DEBUT NOW ONE OF THE WORLD'S MOST VALUABLE COMIC BOOKS
By Robert Wilonsky
Heritage Auctions kicked off its April 7-10 Comics & Comic Art Signature® Auction with a few record-setting, international headline-making marvels starring Captain America and the Fantastic Four. And by the time the auction closed, it had realized a staggering $27,674,844.
This was, by far, the most successful comics auction ever held.
The four-day event was, in every sense, a tale to astonish: Nearly 6,000 bidders from around the world participated in the auction. Every one of the 1,766 lots offered was sold — every historic issue, every singular work of art, every ephemeral keepsake (including Warren Publishing's accounting ledger spanning 1968-1972!).
The final number was split almost evenly between comic books and original art. No auction has ever before approached the $14,040,290 realized by the art alone sold during the four-day auction.
"Interest in vintage comics and comic art is at an all-time high, with so many people discovering or rediscovering the hobby over the last two years," says Heritage Auctions Vice President Barry Sandoval. "And our January auction clearly paved the way for this one: Bidders saw earlier this year that anytime something special came up, only an ultra-aggressive bid would win the day. Three months later they came prepared to go to the mat for the exceptional items, of which there were many.
"In fact, numerous items in this auction had been in the collections of their owners for a long, long time. Some were just waiting for the right time to sell, and the results confirm that their timing was impeccable. More than 50 consignors to this auction saw their totals hit $100,000 or more."
Straight off, the auction garnered headlines spanning the globe, from The New York Times to New Delhi, when the first day's first session resulted in a sale that continues to make headlines: A near-mint copy of 1941's Captain America Comics No. 1, by Jack Kirby and Joe Simon, sold for $3,120,000 to become the fourth-most expensive comic book ever sold at auction. Super soldier Steve Rogers joined Spider-Man and Superman as the only superheroes whose debuts have sold for more than $3 million.
Another Kirby co-creation, The Fantastic Four, likewise clobbered its way to the top, as a CGC NM- 9.2 copy of the superteam's 1961 debut sold for $1.5 million, marking the first time Mr. Fantastic, Invisible Girl, the Human Torch and The Thing's introduction has ever crossed the million-dollar mark. It was also the second-highest price ever paid for a non-Golden Age comic.
And yet another Kirby landmark saw a record sale price when a near-mint copy of 1962's Journey Into Mystery No. 83 — the book that introduced the God of Thunder himself, Thor — sold for $432,000. That was more than twice the book's previous high reached seven years ago.
Cap and Kirby set another auction record during that first session, when the splash page from August 1964's Tales of Suspense No. 59, Captain America's first solo Silver Age story, sold for $630,000. That was the highest price ever paid at auction for a "King" Kirby original, toppling the previous record set last year when the cover for Fantastic Four No. 86 realized $480,000.
Heritage offered the entirety of the 10-page story to kick off the auction, the first time the whole work had ever been to market. The 10 pages sold for a combined $975,600.
Another piece that crossed the half-million-dollar mark: Frank Frazetta's "Tyrannosaurus Rex" cover painting for the 1969 novel Orn, which sold for $504,000. And the very first painting from the Richard Corben Estate to come to auction, the original poster art for the 1981 film Heavy Metal, sold for $288,000. That's the same price realized by the 1939 Superman Comics ashcan, a prototype so rare even DC Comics doesn't have one in its vaults.
But Day One of the auction proved to be a warmup for what followed.
The second day's comic-art session saw Jim Lee and Scott Williams' action-packed page from Uncanny X-Men No. 271 sell for $360,000. The Wolverine-dominated work opened live bidding at $55,000, but collectors quickly brandished their claws, and when the dust settled, it proved a new record for an interior page by Lee, who is now DC Comics' Chief Creative Officer.
Collectors also went MAD for an original Harvey Kurtzman cover from 1954 — not surprising at all, since Kurtzman's covers are extraordinarily rare to begin with, and this delightful piece from MAD No. 9 had never before been to auction. Both factors led to the record-setting result of $264,000, the highest price ever realized for a work by this comics legend.
That was the same amount realized for another astonishing rarity that surfaced in this auction: Frank Miller's cover art for Book Three of his revolutionary mini-series The Dark Knight Returns. Featuring Miller's new Robin — 13-year-old Carrie Kelly — crouched beneath the Bat-Signal, this is nothing short of a historic offering from the landmark title that finally and fully transformed Batman's Caped Crusader into The Dark Knight and irrevocably altered the character, comic books, cinema and popular culture.
From the rebirth of Batman to The Death of Superman, whose 1993 trade-paperback cover is among the most memorable images in modern comic-book history. Jon Bogdanove's original artwork from that best-selling collection sold for $204,000.
But it wasn't just the iconic images that sparked bidding wars: 1981's Spider-Man and his Amazing Friends was Marvel's comic-book adaptation of NBC's Saturday-morning cartoon. But the price realized for John Romita Jr. and Al Milgrom's original cover for the first issue was just a little more than our 1981 allowance: $168,000.
For the complete results from Heritage Auctions' April 7-10 Comics & Comic Art Signature® Auction, click here.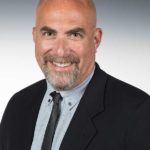 ROBERT WILONSKY is a staff writer at Intelligent Collector.