HOW ONE COLLECTOR'S SINGULAR OBSESSION LED TO ONE OF THE SAUCIEST (AND SPICIEST!) TROVES OF PULP MAGAZINES EVER ASSEMBLED
By Robert Wilonsky
For Jack Kump, as for most collectors of things, it began with a single thing – a pocket-size paperback, in this case, published in the fall of October 1964 and sold for all of 45 pennies. Only slowly, steadily, did that one thing become a few dozen things; then, a few hundred; then, more than 4,200 things.
By the time he finally looked up from his piles of files, Kump had amassed one of the world's most extraordinary collections of pulp magazines dating to the 1920s and '30s, some even earlier. Among their legendary lot were "some of the truly scarce items in the pulp world," Bookery's Guide to Pulps & Related Magazines author Tim Cottrill recently posted on a CGC message board. Some of the titles in Kump's collection were so rare that Cottrill wasn't even sure there were copies left when he first published his guide in 2001.
Among their lot are some of the 201 pulps being offered January 26 in Heritage Auctions' first of 10 events devoted to the Jack and Joanie Kump Collection – titles such as Artists and Models Stories, Honeymoon Stories, Zest and a few issues of Saucy Movie Tales and Tattle Tales. This event – given the moniker Pulp Magazine Showcase Auction: Good Girl Art – is just the kickoff to 14 months' worth of auctions featuring Kump's pulps.
But it's undoubtedly the spiciest of the auctions. And the sauciest.
The titles of the magazines featured in this auction, most published about a century ago, aren't exactly subtle. The list is long, but to scratch their scantily clad surfaces: Spicy Stories, Saucy Stories, Cupid's Capers, Saucy Romantic Adventures, Intimate Confessions, Showgirls, French Night Life Stories and, to make sure we're all on the same page here, Sex. Some were more understated than others, at least in name only – like, say, the benignly monikered Stage and Screen Stories, its April 1936 cover featuring a nude "Bathtub Lady" surrounded by grasping hands and a rolling camera.
The content was seldom as racy as the magazines' exteriors. As Comics Category Consignment Director Rick Akers notes, "Scantily clad women in distress were a huge seller in comics, but before that, it was a big part of pulps. It might not fit into today's culture well, but it was a big part of what sold. The cover sold the book to the masses who were not familiar with the authors."
Especially as pulps proliferated on newsstands, as magazines morphed from The Argosy (which bowed in 1882 filled with serious-lit short stories) to the genre-themed titles of the 1920s and '30s filled with detective, Western and science fiction stories. As competition exploded, so did the covers, which beckoned readers with titillating photos and paintings just as the 1920s were roaring their loudest.
"The cutesy poses of cheesecake predecessors were replaced with remarkable vivid covers of half-naked women in surreal situations of terror and torment," Cottrill wrote in the first edition of Bookery's Guide to Pulps & Related Magazines. "Titles such as Spicy Mystery, Spicy Adventure, Spicy Detective and Spicy Western promised lurid tales of seduction and sensational adventure. Equally cruel and salacious covers decorated the issues of titles such as Horror Stories, Terror Tales, New Mystery Adventures, Saucy Movie Tales and others."
Most of the saucy and spicy stuff stayed outside, rendered by artists later celebrated for their pulp covers. Among their venerated lot: H.J. Ward (who studied under N.C. Wyeth and whose work was "inspired by the heartrending drama of death's cruel dominion over life's fragile and sensuous beauty," according to pulp-art historian David Saunders), Topps and comics great Norman Saunders, pulp and pin-up mainstay Enoch Bolles, and Raymond A. Burley, who went from painting the Bathtub Lady to working for Ladies' Home Journal and DC Comics.
Some of the pulps here didn't restrict their salacious offerings to the covers. Some, like Snappy Stories and Pep Stories, mixed nude and semi-nude photos of exotic dancers, would-be starlets and artists' models with fine art or juvenile humor.
As Beau Collier wrote in his essay "Birth of the Girlie Pulps," in many of these so-called hybrid magazines, "Plots developed quickly, slang and modern phrases were bandied about, and boy gets girl but never quite gets girl. In fact, real sex was absolutely avoided. The formula was romance, but without the drama of the love pulps. It was geared toward comedy. The stories were usually short, the conventions were always flaunted, and the battle of the sexes never stopped."
These pleasure pulps gave readers the risqué business long before Hugh Hefner brought sex to Middle America. Most of the titles offered in this first auction from the Kump Collection were the men's mags sold under and above the counter at newsstands – out of little Junior's reach. A young boy went to score a 10-cent copy of Doc Savage Stories or The Shadow; his old man walked out with Spicy Mystery Stories or New York Nights.
"But by today's standards," Akers says, "most of this stuff is pretty tame."
Ironically, a Man of Bronze got Kump hooked on these bad-girl magazines. In October 1964, Bantam published its first Doc Savage paperback, its title simply The Man of Bronze, so named for the titular hero's "glistening bronze skin and golden eyes" (as the back of the 45-cent book noted). Clark Savage Jr.'s adventures were credited to a writer named Kenneth Robeson, who didn't exist; instead, he was the creation of Street & Smith Publications' publisher Henry Ralston and editor John Nanovic, with writer Lester Dent filling in the blanks of this superman who was also a scientist, adventurer, detective and, yes, a doctor, too.
It's likely readers of that novel – and the 181 that followed, every month (!), until 1980 – were unaware of its origins, which were noted only in the fine print on the copyright page beneath the header "Printing History." There, it said The Man of Bronze first appeared in Doc Savage Magazine, published in March 1933 – one of Street & Smith's many "hero pulps" stuffing newsstands in the shadow of The Shadow's success.
Kump, a first responder at the Pentagon on September 11, 2001, bought the book in 1965. Which led him to the original magazines. Which led him to the world of pulp.
He says now he was a completist driven by "the irresistible urge to compile an entire set" of Doc Savage Magazines and everything that came before and after. He says it was an expensive proposition, but the desire to have it all "was impossible to ignore."
"I had absolutely no idea what I was getting myself into," he says. "I was off to the races – and the bank."
Kump was forced into early retirement in 2002 after he was diagnosed with chronic obstructive pulmonary disease following weeks spent working at the Pentagon after the terror attacks of September 11. He then turned his attention to completing the task begun with that very first Doc Savage paperback.
"Before shipping the collection off to the fine folks at Heritage Auctions, I had amassed over 4,000 issues, among them dozens of complete sets, hundreds of first issues, a host of key issues and scarce titles," Kump says. "Condition was also a very important factor in acquisition decisions, which is why the collection grades almost uniformly very good or better; many of the rarities are high-grade gems."
And, of course: "Cover art was also a key consideration – the more lurid the images, the better!" Spicy!
Other upcoming Heritage auctions featuring pieces from Kump's collection include Pulp Magazine Showcase Auction: Science Fiction & Fantasy on March 2, Pulp Magazine Showcase Auction: Detective & Mystery from April 13-14 and Pulp Magazine Showcase Auction: Horror & Weird Tales on May 25.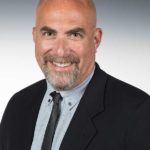 ROBERT WILONSKY is a staff writer at Intelligent Collector.