THE 1952 TOPPS CARD IS NOW THE MOST EXPENSIVE SPORTS COLLECTIBLE EVER SOLD AT AUCTION
By Robert Wilonsky
Long before bidding ended in the early hours of August 28, this 1952 Topps Mickey Mantle rookie card was already the world's most valuable sports card sold at auction. Weeks earlier, in fact, it raced past the previous highwater mark set by the T206 Honus Wagner that sold for $6.6 million last year.
But at 12:28 a.m. that Sunday, it became official when Heritage Auctions sold the 1952 Mantle, graded a Mint+ 9.5 by Sportscard Guaranty Corporation, for $12.6 million.
This extraordinary Mantle rookie card is also more than just the most valuable sports card in the world. This Holy Grail of the hobby is also the most valuable sports collectible ever sold at auction. It surpassed the record achieved earlier this year when the jersey worn by Diego Maradona when he scored the so-called "Hand of God" goal in the 1986 World Cup sold for $9.3 million.
"An eight-figure auction result in the sports market was the stuff of fantasy just a decade ago," says Chris Ivy, Director of Sports Auctions at Heritage. "We always knew this card would shatter records and expectations. But that doesn't make it any less of a thrill to be part of an auction during which a single item breaks the eight-figure threshold for the first time. It's an extraordinary accomplishment for our wonderful team of sports experts at Heritage Auctions. And, of course, we could not have done it without our consignor, Anthony Giordano, who put his trust in Heritage to bring this amazing card to market."
The card sold during the first session of the auction house's August 27-28 Summer Platinum Night Sports Auction.
Since Heritage first announced the card's auction in July, it has been the stuff of international headlines – primarily because Giordano bought the prized Mantle for a then-record-setting price of $50,000 in 1991. Giordano acquired the Mantle from Alan "Mr. Mint" Rosen, then kept it hidden away – ungraded – for the next three decades.
Until the rookie Mantle came to Heritage Auctions earlier this year, its provenance was all that was known about it. The cardboard gem was among the 5,500 1952 Topps cards Rosen bought from a Massachusetts man in the mid-1980s  – "The Famous 1952 Topps Baseball Card Find," as Professional Sports Authenticator once dubbed it. There were myriad Mantles in the old Topps Chewing Gum cardboard box that had been stashed in an attic for more than three decades, but none nicer than the one Rosen sold to Giordano in 1991.
Rosen, in fact, wrote a letter for Giordano that said this 1952 Mantle was "in my estimation the finest known example in the world." Heritage took the card to SGC, which resulted in the extraordinary grade.
"It bears the finest qualities any 1952 Topps can possess: perfect centering, registration and four sharp corners," Ivy says. "That this Mantle rookie card remained in this condition for 70 years is a true miracle."
Yet the mint-condition Mantle was far from the $39,183,299 auction's lone leap into history. In fact, more than 40 records were set during the auction, which saw an astonishing 45 lots sell for six figures and above.
"The eyes of the collecting world were focused on this historic auction, and we're pleased to report that the sports collectibles market continues on its bullish run," Ivy says. "Whether it was for cards, bats, photographs or championship rings, we saw strong participation from both hobby veterans and newcomers alike, all battling to give these treasures new homes in collections all over the world."
Among the highlights:
Babe Ruth's game-used and signed bat, which dates from 1918 to 1922, sold for $1.68 million to become the most valuable game-used bat ever sold at auction. A Ruth card likewise set a new record, when a 1948 Leaf Babe Ruth graded PSA Mint 9 realized $540,000, the most ever paid for that example.
Other legendary lumber likewise stacked up new records: A 1905-10 "Wee Willie" Keeler game-used, side-written and vault-marked bat, graded PSA/DNA GU 9.5, realized $252,000, the most ever paid for one of the Hall of Famer's bats. New records were set, too, for bats used by Jim Thorpe ($90,000), Yogi Berra (whose 1960 All-Star Game-used and signed bat sold for $72,000) and Roy Campanella ($60,000).
Wayne Gretzky's 1979 Topps rookie card graded Gem Mint 10 sold for $1.2 million to become the first of its kind to crack seven figures. The only other known PSA Gem Mint 10 example of Gretzky's American-card debut sold in 2020 for $720,000. Heritage now holds the records for both Gretzky's Topps and O-Pee-Chee (at $3.75 million) rookie cards – the greatest ones from The Great One.
An original photograph of Ty Cobb taken around 1910-12 and used for his 1914-15 Cracker Jack card sold for $516,000. It is now the most valuable sports photo ever sold at auction, surpassing the record set in April 2019, when Heritage sold the photo used for Cobb's T206 card for $396,000.
This auction also saw a new record set for a Super Bowl ring, when the 1970 Baltimore Colts Super Bowl V ring presented to head coach Don McCafferty sold for $300,000. That eclipses the previous high reached in 2012, when New York Giant Lawrence Taylor's ring awarded for Super Bowl XXV sold for $230,000.
Hall of Fame linebacker Dave Robinson's rings from Super Bowls I and II each realized $174,000 – the highest price ever paid for Green Bay Packers world-champion jewelry.
As newly appointed Heritage Sports Executive Vice President Joe Orlando notes, "bidding for Wilt went full-tilt." He is referring specifically to the signed 1961 Fleer Wilt Chamberlain rookie card that sold for $144,000, the most ever paid for a card autographed by the only man to ever score 100 points in an NBA game.
Soccer scored, too, in this auction: A 2018 Panini Prizm World Cup Soccer Kylian Mbappé (Gold Prizm), graded PSA Gem Mint 10 and numbered 3/10, sold for $216,000. That shatters this card's previous record of $121,000 and is a record for any card featuring the French footballer.
A 1949 Bowman Satchell Paige card from the Hall of Fame pitcher's Major League debut, graded PSA Mint 9, sold for $228,000, the most ever paid for that example. This auction likewise set a record for a Japanese card, this one featuring none other than 868-home-run-hitter Sadaharu Oh. The Yomiuri Giants legend's 1959 Marumatsu Scoreboard rookie card, graded PSA Mint 9, sold for $72,000.
And this was the auction in which Hulk smashed a record – Hulk Hogan, that is. The only known 1982 Cosmos Hulk Hogan rookie card graded PSA Gem Mint 10 sold for $51,600.
In the end, though, this auction all comes down to Mickey Mantle and his 1952 Topps debut, which set more than just the one record. As some bidders vied for the SGC Mint+ 9.5 example, others turned their attention to the PSA NM+ 7.5 that wound up selling for $705,000, making it the most valuable example at that grade.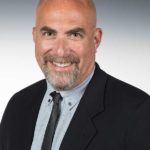 ROBERT WILONSKY is a staff writer at Intelligent Collector.