THE JAMES BOND CLASSIC JOINS 'LEGEND,' 'STAR WARS' AND MORE IN FILM-CENTRIC FALL EVENT
By Robert Wilonsky
You know Robert McGinnis' work – famous faces, drop-dead bodies, glitz and glam and grime illuminating a single image – even if you do not know Robert McGinnis.
The 96-year-old's paintings have appeared in dozens of magazines, ranging from 1950s men's mags Cavalier and True to the pages of The Saturday Evening Post and Cosmopolitan and even National Geographic. They live forever on bookshelves, adorning the covers to hundreds of pulp paperbacks and romance novels and the interiors of swashbuckling titles. They hang on museum walls, have appeared in numerous classic advertisements and for decades decorated countless movie theaters showing such films as Breakfast at Tiffany's, Semi-Tough, The Odd Couple, Barefoot in the Park, Barbarella, The Incredibles and a decade's worth of James Bond films.
"If a person is to be judged by the sum of their life's experiences and an artist is judged by the sum of the expression in their work, then Bob McGinnis is so truly deserving of the [Society of Illustrators'] Hall of Fame," its director Terry Brown said upon McGinnis' induction in 1993. In that hallowed pantheon, McGinnis, a guard and tackle on Ohio State University's 1944 title-winning team, stands proudly and properly alongside Norman Rockwell, J.C. Leyendecker, Al Hirschfeld, Rube Goldberg, Maurice Sendak and other titans of the medium.
Heritage Auctions is thrilled to bring to market one of McGinnis' most celebrated, imitated and adored works: his original illustration for 1965's Thunderball poster, the first of his Bond works. It is among the big-screen highlights in Heritage's October 7 Illustration Art Signature® Auction, alongside original poster art by the likes of Robert Peak, Thomas Blackshear and Drew Struzan – all fellow Society of Illustrators Hall of Famers.
In a 2010 interview with the Illustrated 007, McGinnis said he was brought to the producers' attention by Don Smolen, an artist and designer at United Artists. He was given much to work with – he was able to see rushes and some black-and-white stills – but not much time.
McGinnis said it took him just three to four weeks to complete the hairy-chested image of Sean Connery's wetsuit-clad, harpoon-gun-wielding Bond kneeling alongside scantily clad renderings of SPECTRE assassin Fiona Volpe (Luciana Paluzzi), doomed British Secret Service operative Paula Caplan (Martine Beswick), Patricia Fearing (Molly Peters) and Domino herself, Claudine Auger. This is the poster that boasted: "Here Comes the Biggest Bond of All!"
"It required the excitement of the women," McGinnis later said of his first Bond outing, "plus the adventure." The Thunderball poster became a sort of template for all of his Bond works, including the one for Live and Let Die introducing Roger Moore as 007. McGinnis continues to sip from the martini glass to this day, as this auction also includes a more recent rendering of Daniel Craig as the somber, deadly serious Bond.
"We are also thrilled to be offering the outstanding original poster art by Thomas Blackshear for the 1985 cult classic Legend, which starred an extraordinarily young Tom Cruise and Mia Sara – as well as a fully costumed and made-up Tim Curry as the Lord of Darkness," says Meagen McMillan, Senior Consignment Director in Illustration Art. "At Heritage we love our film history, and it shows."
The Blackshear painting for Legend is joined in this star-studded event by a charcoal sketch made in 1979 by the great Robert Peak for the Apocalypse Now poster – one among his myriad acclaimed pieces.
Here, too, among the breathtaking Patrick Nagels and a classic Addams Family illustration and H.R. Giger's disturbing Biomechanical Landscape are six fresh-to-market works by movie-poster master Drew Struzan, best known for his work on the Star Wars, Indiana Jones and Back to the Future franchises. All of them are represented in this auction, highlighted by this Titanic piece Heart of the Ocean and a rendering of Harrison Ford's Han Solo for the "We Don't Do Weddings: The Band's Tale" short story from Bantam Spectra's 1995 collection Tales from the Mos Eisley Cantina.
And speaking of Star Wars, this auction also contains poster artist Tom Jung's pencil-on-paper work from the first entry in the never-ending saga, with Darth Vader looming over a landscape featuring Obi-Wan Kenobi, Luke Skywalker and other iconic moments from George Lucas' space opera.
And no less a movie-poster legend than John Alvin is featured here, as well, with his own stunning, subdued Star Wars image: Star Wars: A New Hope, Tatooine Home Planet of the Skywalkers. Two suns, one hell of a piece.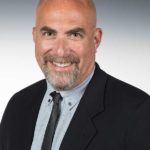 ROBERT WILONSKY is a staff writer at Intelligent Collector.