THE COLLECTOR-FOCUSED HOUSE SOLD THE WORLD'S MOST VALUABLE SPORTS COLLECTIBLE, COMIC-BOOK PAGE AND CONCERT POSTER – AND THAT WAS JUST THE BEGINNING
By Robert Wilonsky
By every estimation, 2022 was a home run for Heritage Auctions.
The world's top collectibles auction house recorded more than $1.45 billion in sales in 2022, a record high for the 46-year-old Dallas-based company following 2021's landmark results. It also set dozens of significant auction records spanning most of its categories, including one for the world's most valuable sports collectible when a 1952 Mickey Mantle baseball card sold last summer for $12.6 million.
That $1.45 billion does not include the $103.5 million realized for Russian newspaper editor Dmitry Muratov's Nobel Peace Prize medal, which he sold through Heritage on June 20. Heritage waived its commission, and every cent raised from the momentous auction was immediately paid to UNICEF's humanitarian response to the war in Ukraine.
"This has been a historic, headline-making year for Heritage, and I could not be more thankful for our ever-growing, increasingly younger base of client-collectors nor prouder of our thoughtful, diligent team of specialists," says CEO and co-founder Steve Ivy. "We're certainly delighted every time we set a record or exceed consignors' expectations, and it remains a thrill to connect collectors with their passions, but this year we were also able to give back in ways once unimaginable. Heritage remains the world's leading coin and currency auction house, but our expeditious evolution into the world's leading collectibles auctioneer is something we do not take for granted."
The year-end total consists of approximately $1.07 billion in auction sales, with the rest constituting private sales brokered by Heritage.
Heritage's numerous auction records set in 2022 spanned almost all of the auction house's more than 40 categories. That includes U.S. Coins, which realized more than $310 million in total auction sales, a 21 percent increase over 2021's record-setting numbers.
Among the plentiful highlights: In August, an exceedingly rare 1927-D Double Eagle MS66 PCGS from The Bob R. Simpson Collection sold for $4.44 million, at the time the highest price realized at auction for any U.S. coin in 2022. Just six weeks later, an 1821 Half Eagle PR65 featured in Heritage's first of several scheduled auctions for the Harry W. Bass Jr. Core Collection realized $4.62 million to top that record.
Heritage's Comics & Comic Art category ended 2022 with more than $195 million in total sales, exceeding 2021's results by 7 percent. The year got off to a web-swinging start with January's $3.36 million sale of Page 25 from 1984's Secret Wars No. 8. That work, which tells the origin story of Spider-Man's black costume, remains the world's most valuable page of original comic book artwork.
In November, a hand-colored Calvin and Hobbes Sunday strip from May 24, 1987, sold for $480,000 to set a new auction record for Bill Watterson and his beloved creations. That price also tied the record for the most valuable original newspaper strip ever sold at auction.
April's Comics & Comic Art Signature® Auction realized a staggering $27,674,844, making it, by far, the most successful comics auction ever held.
Heritage's Sports category continued to wow in 2022, realizing nearly $180 million in total sales – more than $10 million of that from private sales – while setting more major auction records than any of its competitors.
In February, the jersey worn by Mickey Mantle when he played his final game as a New York Yankee sold for $2,190,000, the highest price ever paid at auction for a Mantle jersey. In that same auction, one of seven known ticket stubs from Jackie Robinson's big-league debut in the spring of 1947 sold for $480,000 to become the most expensive sporting-event ticket ever sold at auction.
In July, Heritage sold what had been its most valuable sports collectible: Indianapolis Colts owner and philanthropist Jim Irsay paid $6.18 million for Muhammad Ali's World Boxing Council heavyweight championship belt, which Ali earned in his victory over George Foreman in 1974's legendary Rumble in the Jungle. Then came August's headline-seizing sale of the Mickey Mantle card that redefined a hobby and an industry.
On August 28, the 1952 Topps Mantle, graded a Mint+ 9.5 by Sportscard Guaranty Corporation, sold for a record-shattering $12.6 million, which remains the highest price ever realized at auction for any sports collectible. That wasn't the lone headline from that event, during which Babe Ruth's game-used and signed bat dating from 1918 to 1922 sold for $1.68 million to become the most valuable game-used bat ever sold at auction.
Heritage's Historical category saw remarkable growth in 2022, with total sales realizing more than $36.3 million, a 124 percent jump from 2021's $16.2 million. This year Heritage introduced its Historical Platinum events, thoughtfully curated auctions spanning centuries of human achievement.
In May, a rocking chair commissioned by President John F. Kennedy sold at Heritage Auctions for $591,000, the highest price ever paid for one of the late president's prized rockers. The most recent Platinum auction, held at the beginning of December, saw the only known photograph of Marilyn Monroe inscribed to Joe DiMaggio sell for $300,000 to set a new auction record for a signed Monroe photograph.
Jewelry shone particularly brightly at Heritage in 2022 as the category saw a 22 percent increase in total sales, from $21.6 million to more than $26.38 million. In September, a 1.21-carat Fancy Orangy Red Diamond shattered estimates when it sold for $1,755,000, nearly 12 times its pre-auction estimate and the highest price ever paid for an item of jewelry at Heritage Auctions.
Timepieces, too, saw an uptick in sales in 2022, from $4.58 million to $6.19 million. Client-collectors also bought more Luxury Accessories in 2022 than ever, as the category realized $5,831,928 in total sales.
The Entertainment & Music category likewise saw a rise in sales in 2022, jumping 10 percent from $19.877 million to $21.787 million. Twice last year, Heritage set new records for concert posters – first in April, when a poster from the Beatles' 1966 Shea Stadium concert realized $275,000, then again in November, when the rarest-known Buddy Holly poster, from "The Day the Music Died," realized $447,000.
In 2022 Heritage introduced a new category, VHS & Home Entertainment, which kicked off with a bang in June, when actor Tom Wilson's shrink-wrapped copy of his original Back to the Future VHS tape sold for $75,000 to become, at the time, the world's most valuable sealed and graded videotape.
Heritage has long prided itself on being the leading Illustration & American Art auctioneer. In 2022 the auction house was thrilled to set several records in the category, including ones for author-illustrator Maurice Sendak and artist Shepard Fairey.
On May 11, Sendak's Let the Wild Rumpus Start! (Happy Birthday Wild Things!), painted in 1988 to celebrate the 25th anniversary of Where the Wild Things Are, set an auction record for the artist when it sold for $212,500. Eight days later, one of the three Shepard Fairey HOPE collages made for Barack Obama's 2008 presidential campaign sold for a record-setting $735,000.
The art world was shaken and stirred in October when one of the most famous images of James Bond became among the most valuable: Ohio native Robert McGinnis' original painting for the 1965 Thunderball poster sold for $275,000, setting a new auction record for the 96-year-old artist who redefined the way audiences forever saw 007.
In November, Mark Rothko saw an auction record for an early figurative work from a seminal series: $1.45 million for A Last Supper. In that same auction, artist and illustrator of the social realism school Stevan Dohanos set an auction record for 1944's Penny Candy, a Saturday Evening Post cover, at $375,000.
And in 2022, Heritage Auctions' Wine category partnered with the legendary Napa Valley vintner Stag's Leap Wine Cellars to once again make history with its 1973 S.L.V. Cabernet Sauvignon. A single bottle of the wine that "won" the Judgment of Paris in May 1976 and put Napa Valley on the world's wine map sold for $12,300, more than three times the highest price ever paid for the landmark vintage. A perfect way to toast a magnificent year.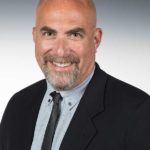 ROBERT WILONSKY is a staff writer at Intelligent Collector.