ORIGINALLY MEANT TO BE TOSSED IN THE TRASH, FOUR RARE ASHCANS – INCLUDING A 1939 'SUPERMAN COMICS' – SOON WILL BE SOMEONE ELSE'S TREASURES
By Robert Wilonsky
► EVENT
COMICS & COMIC ART SIGNATURE® AUCTION 7270
April 7-10, 2022
Online: HA.com/7270a
INQUIRIES
Ed Jaster
214.409.1288
EdJ@HA.com
Thirty-seven years ago, Gary Colabuono saw his first ashcan. "And I did not know what they were," he says now, decades after he began collecting, preserving and promoting these cheaply made, stapled-together black-and-white mock-ups made to secure a comic book title's trademark and meant to be tossed into the trash.
In time, Colabuono became the expert on these lost rarities from the earliest days of the comic-book industry. Now, four of his ashcans – including one of two surviving Superman Comics ashcans from 1939 – head to market for the first time during Heritage Auctions' history-making April 7-10 Comics & Comic Art Signature® Auction.
"Gary has been a close friend of mine for nearly 30 years, and I am extraordinarily grateful to be offering these on his behalf," says Heritage Auctions Senior Vice President Ed Jaster. "I have no doubt the market will reward him for his decades of impeccable stewardship of these treasures."
Colabuono's collection, and his essays about ashcans, have appeared in numerous history books, among them the essential Comics Between the Panels and DC Comics' 75th anniversary treasury The Art of Modern Mythmaking. The author of DC's history, its former president Paul Levitz, even inscribed Colabuono's copy with a thank-you note: "To Gary, without whom there'd be no pages 96-97, and so much less fun in the world of comics!"
But in 1985 he only knew of the ashcans' significance due to their provenance.
"Because they came from the retired president of DC Comics Sol Harrison, I knew these were items of historical importance," Colabuono says. "There was Wonder Woman on a white cover, and I had never seen something like this. I was like, 'What am I looking at?' Same with Superman Comics, with its black-and-white cover art from Action Comics No. 7. And I kept wondering: 'What is this?'
"I was a history minor in college, so I started doing the research. At the beginning there was just a curiosity. There was no market. Nobody knew about them. It took a while for me to understand all this. I was friends with Paul Levitz, and I am the only guy who got to go into DC's archives and do all this research."
He discovered that ashcans were sent to the U.S. Patent and Trademark Office to secure a comic book's name, logo and even heroes to fend off rivals. The cover image and interior art were just place-holders borrowed from other comics; all that mattered was the title and the look of its logo, to be recorded and registered before someone else could lay claim. They were then to be tossed in the rubbish pile – hence the name ashcan, the intended final destination of these strange, seldom-seen one-offs.
But one company's trash became Colabuono's treasure, not to mention passion. As former Wizard Entertainment CEO Gareb Shamus once told the Chicago Tribune, "When you talk about collectibles, it's all about having things that are rare and, in a lot of cases, one of a kind. What Gary has is a piece of history that people haven't seen before. That's what gets the juices flowing for collectors out there."
Colabuono says he only saw himself as the temporary caretaker for these ashcans, which were never meant to survive more than 80 years after their quickie production. And so, one year after Heritage sold his Action Comics ashcan for $204,000, he brings four more titles to auction, each … well, Super.
There's that Superman Comics ashcan featuring on its cover the iconic image from Action Comics No. 7, showing the Man of Steel dangling a crook high over Metropolis; its interior was a Superman story previously told in Action Comics No. 8. There are just two copies of this ashcan known to exist – this one and another Colabuono sold 21 years ago. Even DC doesn't have a copy in its vaults.
This extraordinary rarity predates Superman No. 1, which hit newsstands in the summer of 1939 – without "Comics" as part of its title.
Here, too, are some other Super-rarities, including Superwoman, of which there are two copies known to exist – this one, and a copy secured in DC's vaults.
According to the U.S. Patent and Trademark Office, this ashcan was filed on Oct. 24, 1941, and officially registered seven months later. Only, there was no Superwoman at the time; though characters using that moniker appeared as early as 1943, DC didn't actually publish a Superwoman title until 2016. But DC in 1941 had good reason to believe a competitor would swoop in and steal the title: Two years earlier the company successfully sued Fox Publishing over its Superman knockoff Wonder Man, and surely more copycats in capes were to follow.
Without a Superwoman to feature on the ashcan's cover, DC used instead the Dr. Fate artwork that appeared on the front of More Fun Comics No. 73, the Golden Age classic that featured the debuts of Aquaman and Green Arrow. And its interior artwork came from Action Comics No. 38 – the same one used for the Superboy ashcan also in this auction.
No surprise there: Superboy was filed with the USPTO just one day after Superwoman, and was likewise registered in May 1942. Again, as there was no Superboy at the time, DC used for this ashcan the cover image from Detective Comics No. 57, featuring Batman and Robin, DC's true Boy Wonder. This is the sole Superboy ashcan known to exist.
The April auction also features the only Supergirl ashcan known to exist – and the only Super title in this auction that didn't come from Harrison.
As Colabuono notes, the collecting community only became aware of its existence 35 years ago, when it appeared in a classified ad in the Comics Buyer's Guide. An East Coast collector said a relative who worked at DC was given the book as a keepsake when she retired. The collector said he was later given the ashcan as a birthday present.
Another collector scooped it up before Colabuono could complete his collection of Super ashcans, and it took another two decades before he was able to land the sole surviving Supergirl, which was sent to Washington, D.C., in November 1944 and registered in the summer of 1945 – 14 years before Supergirl joined her Kryptonian cousin in the comics. Hence the use of Jack Kirby and Joe Simon's hard-charging artwork from Boy Commandos No. 1 on the cover and a story from Action Comics No. 80 on the inside.
Colabuono had planned on auctioning this collection once before, only to get "cold feet," he says with a laugh. But then he realized: "It's time to do it," he says now.
"These are all so cool, so important and so rare," Colabuono says of his Super ashcans. "It will be interesting to collectors and the public that something so rare is coming to the market. It should be something truly special. I was always proud of the fact I am the only guy on the entire planet who owns these things. I showed them off at a comic convention, and I was so proud. Well, I don't know if that's the right word, but I always knew I was just the caretaker."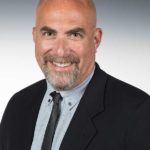 ROBERT WILONSKY is a staff writer at Intelligent Collector.