MORE THAN 400 PROPS, COSTUMES AND VEHICLES FROM HISTORIC BLOCKBUSTERS INCLUDING 'THE WIZARD OF OZ,' 'TITANIC' AND 'STAR WARS' CAN BE YOURS
By Robert Wilonsky
Go ahead – pull back the curtain. When you do, pay plenty of attention to the history waiting behind it.
In Heritage Auctions' December 17 Hollywood & Entertainment Signature® Auction, cinephiles and collectors will find hundreds of costumes, vehicles and props from some of the most momentous and treasured films of all time – and even a Holy Grail. The blockbuster event spans a century of cinema and counts among its myriad highlights iconic offerings from The Wizard of Oz, The Ten Commandments, The Sound of Music, Mary Poppins, Dr. No, The Prince and the Showgirl, The Shawshank Redemption, Gladiator, Ferris Bueller's Day Off, The Princess Bride, the original Star Wars trilogy, Avengers: Endgame and Titanic. That is but the tip of the proverbial iceberg.
"I am always excited to announce a new auction, but this one is especially thrilling," says Executive Vice President Joe Maddalena. "It's an epic event, without question, filled with memories and magic from some of our favorite movies – from the wide-screen marvels and musicals that delighted us as children to the modern masterpieces and superhero films and space operas that keep us going back to the big screen."
For proof of this sale's scale, look no further than the two items offered from The Wizard of Oz, which Vanity Fair in 2018 called "officially the most influential film of all time."
Three decades since it was last offered at auction, and after years of being displayed in myriad museums and traveling exhibitions – including Los Angeles Public Library's Getty Gallery – it's time once again for The Wicked Witch of the West's hourglass to return to market. This meticulously constructed piece – made of wood, papier-mâché and handblown glass filled with red glitter and decorated with gargoyles keeping watch over the witch's castle – is perhaps the most recognizable timepiece in cinema history. It is the very instrument the Wicked Witch uses to count down the moments Dorothy has to live – a beautiful thing no matter the moment, and forever linked to some of our earliest Technicolor nightmares.
The hourglass, which stands nearly two feet tall, was first available as part of MGM's landmark 1970 auction, among "the things dreams were once made of." The studio actually reused the prop a handful of times after its appearance in Oz, including in 1941's Babes on Broadway – starring, amazingly enough, Judy Garland alongside Mickey Rooney in the Busby Berkeley-directed "Backyard Musical" (with Vincente Minnelli helming his wife's sequences).
Speaking of Garland, this auction also features one of the few Wizard of Oz dresses to come to market – in this instance, a "test" dress that comes closest to matching the final blue-and-white gingham pinafore Dorothy wore during her stroll down the yellow brick road. This dress, like the final one worn on-screen, was designed by Adrian Adolph Greenburg, who was best known only as Adrian, the MGM costume designer who also dreamed up Dorothy's red-sequined ruby slippers.
It's tempting to say the outfits offered in this auction threaten to steal the spotlight. These stitched-together fabrics, after all, tell the story of Hollywood: These wardrobes don't merely appear on screen – for a few minutes, for a handful of moments, during favorite scenes – but they were made for very particular actors to tell very specific stories. In some instances they're as recognizable as the actors who wore them.
Among the outfits to be sold are four worn by Marilyn Monroe, who only grows larger in myth as the screens grow ever smaller: Elsie's signature pearl-encrusted mermaid gown from 1957's The Prince and the Showgirl, which co-starred Laurence Olivier; Angela Phinlay's jumper from John Huston's The Asphalt Jungle, among Monroe's earliest films; a William Travilla-designed dress from 1952's noir thriller Don't Bother to Knock; and the showgirl's leotard Monroe wore while promoting Gentlemen Prefer Blondes in 1953.
One of the most recognizable costumes in this event is also one of the smallest: the white bikini worn by Ursula Andress' Honey Ryder in the first James Bond big-screen adaptation, 1962's Dr. No. This is the very ivory cotton two-piece designed by Andress and costume designer Tessa Prendergast that was auctioned in 2001 for nearly $150,000 – easily, the most recognizable swimsuit in the world six decades after it first emerged from the water. As Bosley Crowther noted in his New York Times review, the film easily could have been seen as spy spoof as "it's not the mystery that entertains you, it's the things that happen along the way," including, he wrote, "the encounter with the beautiful blond bikini-clad Ursula Andress on the beach of Crab Key," which Halle Berry re-created in 2002's Die Another Day.
Here, too, is one of the chiffon dresses Kate Winslet's Rose wore while the Titanic sank. Several were made for those final, unforgettable moments when Rose tried to save Leonardo DiCaprio's Jack Dawson as the sea consumes the doomed ocean liner, but few survived due to the soaking circumstances, among them this water-stained outfit designed by Deborah Lynn Scott, who earned an Academy Award for Best Costume Design for her work on Titanic.
Only six months after Heritage sold Jack Nicholson's Joker costume (for $125,000), we now offer the original hot-pink three-piece worn by the first on-screen Clown Prince of Crime: Cesar Romero's The Joker outfit worn as the mustachioed madman cackled his way through ABC's Batman series of the 1960s. The darker Dark Knight is here, too, represented by the cowl Christian Bale wore in Batman Begins and a Batwing miniature model used in Tim Burton's Batman.
Superman returns as well: This auction features one of the Man of Steel's complete outfits, from cape to boots, worn by Brandon Routh in Superman Returns. Kal-El's Kryptonian cousin also makes a cameo as Heritage offers Helen Slater's uniform from 1984's Supergirl. And as Roger Ebert noted in his review, Slater was easily "the best thing in the film [sharing] with Christopher Reeve the ability to wear a funny costume and not look ridiculous."
For those whose tastes lean more Marvel, here's the most essential piece of Captain America's ensemble: the shield used by Chris Evans' Steve Rogers during the filming of Avengers: Endgame. This shield is one of the best-documented props from MCU history to come to market: It was gifted by Marvel Studios for a nonprofit's raffle then sold at auction, and comes with a custom-crafted plaque signed by Marvel Studios Senior Prop Master Russell Bobbitt.
Are you not yet entertained? Because the closet in this auction is stuffed full of recognizable outfits, among them Russell Crowe's six-piece Roman General costume and helmet from Gladiator, Dick Van Dyke's colorfully striped jacket from the "Jolly Holiday" sequence in Mary Poppins, Julie Andrews' dress worn during key sequences from The Sound of Music, Charlton Heston's robe worn during his Red Sea-splitting turn as Moses in The Ten Commandments, Prince's purple (of course) coat worn during the Purple Rain performance sequences, Morgan Freeman's prison garb from The Shawshank Redemption and that sweater vest Matthew Broderick wore while taking Ferris Bueller's Day Off.
From that beloved 1986 John Hughes film, Heritage also offers the prop Ferrari 250 GT California replica last seen crash-landing in the woods after a few swift dent-causing kicks from poor put-upon Cameron Frye. It's but one of several famous and familiar rides offered in this event, which also includes Arnold Schwarzenegger's 1991 Harley-Davidson Fat Boy from Terminator 2: Judgment Day, Wesley Snipes' 1968 Dodge Charger from Blade and Herbie the Love Bug itself, a modified 1973 Volkswagen Beetle used for Herbie Goes Bananas. It's No. 53 on the race track (in honor of Los Angeles Dodgers pitcher Don Drysdale), but No. 1 in our hearts.
Every lot in this blockbuster deserves the collector's attention; no treasure can be overlooked nor its significance overstated. Some items, though, shout for attention – sing for it, anyway. From The Sound of Music, for instance, Heritage offers the very Goya Model F-19 six-string acoustic guitar Julie Andrews' Maria strummed during one of that film's most adored sequences, when she gathers the Von Trapp children on the hilltop to teach them "Do-Re-Mi." It has not been available at auction in more than 25 years.
From Star Wars and Return of the Jedi comes the very first three-dimensional Y-wing model ever built, from the hands of Industrial Light & Magic model maker Paul Huston. This is the so-called Hero Buck from which all that followed were crafted – and it's the only one that exists. This auction contains numerous Star Wars (and Star Trek) costumes and props; this one ranks among this event's holy grails. Which, alas, brings us to the Grail Cup and the Grail Tablet from Indiana Jones and the Last Crusade. Will the cup of a carpenter bring eternal life to the collector who walks away with it? Choose wisely.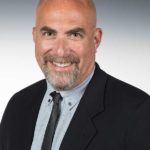 ROBERT WILONSKY is a staff writer at Intelligent Collector.