THE STORIED OFFERINGS HEADED TO AUCTION INCLUDE SCRIPTS, AWARDS, ARTWORK AND MORE FROM THE OSCAR-WINNING ACTOR AND HIS PHILANTHROPIST WIFE
By Robert Wilonsky
On February 23, Heritage Auctions will present Property from The Estate of Veronique and Gregory Peck, an event that pays tribute to the careers and philanthropy of the Academy Award-winning actor and his philanthropist wife of nearly 50 years. The auction will feature numerous scripts spanning Peck's acclaimed film career, awards, landmark costumes, beloved and important works of art and myriad mementos the couple accrued during their illustrious and remarkable lives.
Among the auction's almost 250 offerings are five-time Academy Award nominee Gregory Peck's 1962 leather-bound, photo-filled To Kill a Mockingbird script, for which he won the Best Actor Oscar, and a 35th anniversary copy of the novel inscribed by its author and the Pecks' dear friend Harper Lee. In fact, many of Peck's personalized book-bound screenplays are included here, with Roman Holiday, Duel in the Sun, Spellbound, Cape Fear and The Omen among the celebrated, storied lots. Each one represents a highwater mark in a career that defined Peck as "a popular movie hero who skillfully projected courage, wholesomeness and vulnerability," as The New York Times noted upon his death at 87 in 2003.
Also included are the Golden Globe Awards presented to Peck as the "World Film Favorite of 1954" and for his performance in the 1998 television mini-series Moby Dick, as well as the H. Huntsman & Sons-made attire Peck wore as the titular character in The Man in the Gray Flannel Suit. The suit was just one of the countless Huntsman custom-made for Peck, who almost exclusively wore the Savile Row clothier's bespoke designs for 50 years.
This event is filled with gifts from presidents, including a Resistol hat presented to Gregory by Lyndon B. Johnson during a 1968 trip to the Johnson ranch and a photo album documenting the visit, presented to the Pecks and signed and inscribed by LBJ. Here's something, as well, from (entertainment) royalty: the poker table, chairs and chips given to the Pecks by Frank and Barbara Sinatra, who often joined Jack Lemmon, Angie Dickinson and other Golden Age greats for regular games.


Indeed, so filled was the Peck household with bold-faced names the couple kept guest books signed by the likes of the Sinatras, Barbra Streisand, Gene Kelly, Charlton Heston, Elizabeth Taylor, Sidney Poitier, Quincy Jones, French President Jacques Chirac, Michael Jackson and numerous other icons and legends. Three of those guest books are included in this auction, along with the Lladró Porcelain Pekin Vase that Jackson gave to the Pecks.
---
---
GREGORY AND VERONIQUE PECK HOLLYWOOD & ENTERTAINMENT SIGNATURE® AUCTION 7304
Feb. 23, 2023
Online: HA.com/7304a
INQUIRIES
Carolyn Mani
310.492.8614
CarolynM@HA.com
---
One of the auction's centerpieces is a gift Gregory and Veronique received upon their 25th anniversary – a silver box gifted to the Pecks by their best friends, among them the Sinatras, Johnny and Joanna Carson, Billy and Audrey Wilder, Cary Grant, Walter and Carol Matthau, Rod and Alana Stewart and many others. Its lid is engraved with the couple's names and the date December 31, 1980; the box itself is engraved with the signatures of their dearest friends.
Anthony Peck acknowledges he was initially reluctant about auctioning items that belonged to his father and mother, a French journalist, including beloved works from their estimable art collection that features works by French painter Raoul Dufy and Henri de Toulouse-Lautrec, as well as a Charles II Large Acanthus Leaf Silver Tankard made in London in 1670. Anthony says he would have preferred to have kept every single thing his parents once owned, wore, touched and made, including:
A bronze bust of Gregory made by Veronique. Gregory's Stetson from I Walk the Line. His shoes, cufflinks, Huntsman overcoat, boots and spurs. The ornate saddle gifted to Peck by director and longtime collaborator Henry King. The actor's personalized leather-backed director's chair. The aviator sunglasses he wore as MacArthur. The embroidered needlepoint Harper Lee gave to Peck on his 71st birthday.
In the end, of course, the family kept those items Anthony says "were the most meaningful to us, but it wasn't easy." The siblings chose to donate a portion of the auction's proceeds to World Central Kitchen, Chef José Andrés' nonprofit organization that has spent more than a decade feeding those around the world impacted by war, disaster and tragedy.
"Everything in this auction was chosen in the interest of supporting our father's legacy and showing the kind of man he was," Anthony says.
Veronique Peck (née Passani) was the perfect partner for such a man; little wonder Gregory often referred to her as his soulmate following their marriage on New Year's Eve 1955. They met in 1952, when she interviewed Peck for France Soir, and reconnected a short time later when he had some downtime while filming Roman Holiday. The couple, each style icons – Gregory in his gray Huntsman suits, Veronique in her bright Yves Saint Laurent and Courrèges outfits – could not have been better matched.
Among her myriad accolades, Veronique was named the Los Angeles Times' Woman of the Year in 1967 after she and Gregory raised more than $50 million for the American Cancer Society. She was also an ardent supporter of South Los Angeles' Inner City Cultural Center, and following her husband's death she took over producing the Gregory Peck Reading Series, during which their famous friends read from good books to raise money for the Los Angeles Public Library.
"You never saw two people more delighted with each other," Peck family spokesperson Monroe Friedman told the Los Angeles paper upon Veronique's death at 80 in 2012.
Upon Gregory's death nine years earlier, then-president of the Academy of Motion Picture Arts and Sciences Frank Pierson called the actor "the last of the true aristocrats of the old Hollywood." Director Steven Spielberg added in the Los Angeles Times that Peck's "legacy not only lies in his films but in the dignified, decent and moral way in which he worked and lived."
It is the question Anthony is asked more often than any other: What was your father like? Which is a question one would expect posed to the son of Gregory Peck; it's the obvious one, after all, so inevitable. And each time, more or less, Anthony's response is the same.
"My dad was exactly who you think he was," Anthony says. "Harper Lee once said the role of Atticus Finch gave Gregory Peck the chance to play himself. Because he was that man."
There are, perhaps, younger audiences who may know Peck as the small-town Alabama lawyer tasked with proving the innocence of a Black man wrongly accused of rape. For generations, schoolchildren have been treated to English-class viewings of director Robert Mulligan and screenwriter Horton Foote's 1962 adaptation of To Kill a Mockingbird. It served as our introduction to Peck and the kinds of roles to which he was drawn, for the most part – the stalwart, forthright, decent man. Or, the "pathfinder of the straight and narrow," as film historian David Thompson once called him.
The man Thompson described as "lethally handsome" may still be the most-viewed actor in the history of middle-school English lit: Among his myriad book-to-big-screen adaptations, he most famously portrayed the loving father in 1946's The Yearling; a journalist determined to expose anti-Semitism in the 1947 adaptation of the novel Gentleman's Agreement; the doomed Harry Street in 1952's The Snows of Kilimanjaro; Captain Ahab in 1956's Moby Dick and, from the same year, the man in Sloan Wilson's The Man in the Gray Flannel Suit.
But of To Kill a Mockingbird, Peck once told The Los Angeles Times, "The movie is my little pipeline to an entirely other generation."
As The Times noted in 2003, Peck was a man of "gentle dignity, heroism and compassion for the underdog."
One president, Lyndon Johnson, awarded Peck the Presidential Medal of Freedom for his humanitarian efforts; another, Bill Clinton, bestowed upon Peck the National Medal of Arts for his contributions to the art of acting. But it was Richard Nixon who gave Peck perhaps the highest honor – when he put the actor on his list of enemies because of his opposition to the U.S. involvement in Vietnam.
Yet Peck's reputation as "the embodiment of American decency," per The New York Times, often obscures the breadth and depth of his filmography, which is filled with "swashbucklers and comedies and, of course, Westerns," as he once told an interviewer. Designing Woman with Lauren Bacall remains one of the most sophisticated romantic comedies ever made and deserves its due alongside Roman Holiday. Twelve O'Clock High ranks among the best films made about the tolls of war. The Guns of Navarone heralded the modern-day action film. Duel in the Sun remains the sexiest Western ever made; 1950's The Gunfighter portrayed the regretful killer long before Clint Eastwood had his first audition.
The man had a voice that could level a skyscraper, looks that could mesmerize; and he had enough gravitas and goodness to inspire mountains of essays about how "strong and dignified and quiet, but also warm and sensitive and smart" he was, as The New York Times once noted. But he also had more range than Montana and Wyoming combined. And no one loved the art and pleasures of moviemaking more than Gregory Peck, who did it better and longer than almost anyone.
This auction is a testament not only to the actor, but to the father, the husband, the man he was onscreen and off.
"We wanted this to be meaningful to others and put something out there that, to us, has real value," Anthony says. "He was so true to himself. He didn't take a single job for the money. He did what he wanted to do and what interested him – and, honestly, that was helping others. It wasn't an act. It wasn't something he did for publicity. That's who he was. Greg had his head in the right place all the time, and the humility he showed in all those roles is really not around too much these days. And we are delighted to remind people of who he was, to us and the world."
In 1989, Peck was feted by the American Film Institute, where he was surrounded by well-wishing friends, contemporaries, co-stars, among them Bacall, Audrey Hepburn, James Stewart, Anthony Quinn and Jane Fonda, with whom he'd made The Old Gringo, whose Peck-annotated script appears in this auction. Peck noted in his acceptance speech that there had been "glamorous financial news" of late about the profitable mergers of media conglomerates, to which he responded by asking for something else:
"I would like to hear some glamorous talk about elevating the quality of films and television," he said to thunderous applause. "Entertainment that, in the words of T.S. Eliot, enlarges the sympathies; that stimulates the mind and the spirit; that warms the heart; that punctures the balloons of hypocrisy, greed and sham; that tickles the funny bone; and leaves us with the glow that comes when we have been well entertained. Making millions is not the whole ballgame, fellas."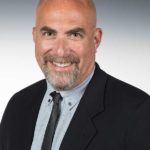 ROBERT WILONSKY is a staff writer at Intelligent Collector.