HISTORIC 12-CARD FIND KNOWN AS THE 1914 BOSTON GARTERS LAY HIDDEN FOR MORE THAN A CENTURY 
By Robert Wilonsky
There are rare baseball cards. There are Holy Grail baseball cards. And then there are the 1914 Boston Garters that serve as the centerpiece of Heritage's September 29-30 Fall Sports Card Catalog Auction.
This is likely the first time you've heard of the 1914 Boston Garters because they barely exist. And these almost didn't: A complete set of the oversized cards – 12 in all, each in glorious color – sat for decades in a closet and then in a garage, stored in a scrapbook kept in a plastic bag. Fred Beasley, then a 7-year-old from Calhoun City, Mississippi, collected the cards more than a century ago. Then he, and everyone else in the family, forgot about them until his grandson Rick almost threw them out not so long ago.
"I just didn't think there was much to it," Rick Beasley says. He laughs. "I mean, there was a 50-50 chance I could have thrown it away. But it wasn't meant to be that way. And I am sure glad it wasn't."
So, too, is the rest of the collecting hobby: This marks the first time the full dozen has been available at auction in almost three decades. So rare are these cards – valuable, too – that each of the 12 will also be offered individually. As the catalog notes:
"If the aggregate winning bids of the 12 individual lots exceed the high bid on the complete set, the cards will be sold to each individual winner. If the price of the set exceeds the sum of the 12 individual cards, the victory will be awarded to the high bidder for the complete set."
---
---
FALL SPORTS CARD CATALOG AUCTION 50066
September 29-30, 2023
Online: HA.com/50066
INQUIRIES
Derek Grady
214.409.1975
DerekG@HA.com
---
Bidding on the complete set shot past the half-million-dollar mark almost immediately upon opening at the beginning of September. The "Shoeless" Joe Jackson card alone is already approaching $200,000 – nearly four times what his card realized 13 years ago.
"It's truly one of the rarest sets ever made," says Heritage Auctions Executive Vice President Derek Grady. "They were giant cards, unlike anything ever seen before, and they advertised garters. These have never seen the light of day for more than 100 years – literally. The coolness factor is off the charts."
The Boston Garter was the creation of the George Frost Company of – naturally – Boston, Massachusetts, which began manufacturing the sock supporter in 1879, shortly after it was patented. The company's ads insisted that the garter was "recognized as an essential of dress by men of every country in the civilized world" and that its Velvet Grip "pays daily dividends in 'peace of mind.'"
By 1912, the company was thriving, and Frost began using baseball players to advertise his garters. That year, the company made 16 cards featuring color paintings of players wearing the sock supporters – and showing more than a little leg – among them Christy Mathewson, Hughie Jennings, Walter Johnson and Tris Speaker. The mail-order offerings must not have been a hit with customers: PSA has just one card in its population report, while SGC has only 10.
Frost tried again two years later with two varieties of cards: 12 cards printed in stunning color and another 10 offered in black and white. Different players appeared in each set, with the color cards getting most of the game's superstars, among them: Ty Cobb, Tris Speaker, "Shoeless" Joe Jackson, Frank "Home Run" Baker, Walter Johnson, Joe Tinker and Johnny Evers (as in: "Tinker to Evers to Chance"), and "Lightning" Larry Doyle.
---
Don't Miss an Issue
Sign up now for Heritage's biweekly Intelligent Collector e-newsletter, filled with auction highlights, expert advice and interviews with top collectors.
---
The oversized cards – over 8 inches tall by 4 inches wide – were made solely as store displays. Retailers were encouraged to write to the Frost Company "if you haven't the twelve pictures which should be used for window display." And the backs of both sets reiterated: "These pictures are FREE to retailers only." It's likely most of those cards were eventually thrown out, like any impermanent advertisement: PSA has but two of the color cards in its population count, while SGC counts only 43 in its pop report.
Beasley's discovery wasn't just fortuitous. It was historic.
"You always dream about something like this," Beasley says. "It just hardly ever happens."
Rick's grandfather Fred kept the cards in a scrapbook – a giant cash ledger, more accurately, which he'd taken from the insurance office owned by his father, Charles Beasley, who in 1915 served the first of his two terms as Calhoun City mayor.
On the front, Fred pasted a newspaper cutout of a ballplayer that has worn off over time. He filled the bulging ledger with newspaper and magazine clippings, Cracker Jack and T206 cards, a 1913 Fatima Team card featuring the Boston Americans, and other colorful advertisements and promotions. An entire page is filled with a Technicolor portrait of Christy Mathewson from a Tuxedo Tobacco advertising display – which is nearly as rare as the Boston Garters that were also kept safe inside the scrapbook. Rick figures his great-grandfather procured the cards for little Fred.
Fred stashed the scrapbook in a closet and forgot all about it. Rick figures he retrieved it in the late 1940s, after Charles' death. Eventually, it became part of the family's collective stuff – one item among many kept in bags and boxes passed from grandfather to father to son to garage, where it's either stored forever or tossed eventually.
Rick says he was this close to pitching the bag with the scrapbook until one afternoon, he just decided to give it another peek before hauling it to the trash. That's when he realized his grandfather's scrapbook was among the detritus. Rick thumbed through it, saw the Boston Garter cards and turned to eBay to see if they were worth something. He found a few listings for around $30 each, which he thought was a score for stuff he'd almost thrown away. Then he realized those were replicas.
"I thought, well, if someone's willing to pay $30 for a replica, what about the real thing?"
Rick says he started calling card shops around Mississippi and Louisiana for guidance, but no one had heard of the Boston Garters. Most shop owners, he says, "blew me off." At which point, Rick sent Heritage some photos and requested an appraisal. Within half an hour, Grady was on the phone wanting to visit Rick to see his cards.
"When they do surface, it's just one card found or kept somewhere, never a complete set," Grady says. "But here it was, a beautiful, radiant complete set."
Grady told Rick what he had – and what they might be worth. And even though bidders are already tussling over the cards, with more than a week to go before the auction closes, Rick still doesn't believe it. One man's almost-trash is indeed the hobby's latest treasure.
"I am not sure I can tell you what I think about it yet," Rick says. "I was just shocked. I don't know any other way to describe it."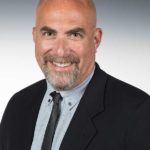 ROBERT WILONSKY is a staff writer at Intelligent Collector.