THESE LANDMARK WORKS FROM A PAIR OF COMICDOM'S MOST INFLUENTIAL CREATORS DEPICT THE JOKER'S DEMISE AND THE COMEDIAN'S MURDER
By Robert Wilonsky
Two of the most renowned sequences from two of the most important comic books ever published – both from 1986 – serve as the centerpieces of Heritage's October 6-8 International Original Art and Anime Signature® Auction. What's even more remarkable: Neither the Joker's death in Frank Miller's Batman: The Dark Knight Returns nor the Comedian's murder depicted in the first issue of Alan Moore and Dave Gibbons' Watchmen has ever been offered at auction. In fact, the latter page was thought lost until its recent discovery in Paris.
"It was bought in 1988," says Olivier Delflas, Heritage's Director of International Comic Art and Anime, "and then forgotten."
As though such a thing were possible! The sadistic Edward Blake's murder, which occurs just three pages into Watchmen, sets in motion the darkly comic story to come – one that forever changed how comics were written, drawn, read and interpreted, for better or worse.
Indeed, for decades Watchmen has been regarded as the pinnacle of the medium, the moment comic books "grew up" and "became literature," as is often written. It was the lone comic book on Time's "All-TIME 100 Novels" list from 2010. And as the BBC put it in 2016, "Alan Moore's graphic novel …  paved the way for a current cultural obsession."
---
---
INTERNATIONAL ORIGINAL ART AND ANIME SIGNATURE® AUCTION 7345
October 6-8, 2023
Online: HA.com/7345
INQUIRIES
Olivier Delflas
OlivierD@HA.com
---
Yet Moore has long struggled with his work's impact, the way others seized upon its violence and grim worldview and spread it throughout the medium. In an interview published just days ago in The Telegraph, the author said he objects to "the gentrification of comics that happened post-Watchmen: that neighbourhood has been lifted out of the reach of its original inhabitants," by which he means the little kids for whom "innocent and inventive and imaginative superhero characters" were initially created.
Seeing this original work now, along with its matching color guide, is to shove aside all the baggage that has accumulated over the last 37 years. That page can exist solely for what it is: the murder in Moore's envisioned murder-mystery that allowed him to subvert the medium. As Moore told Comic Book Artist more than 20 years ago, "I suppose I was just thinking, 'That'd be a good way to start a comic book: have a famous superhero found dead.' As the mystery unraveled, we would be led deeper and deeper into the real heart of this superhero's world and show a reality that was very different to the general public image of the superhero. So, that was the idea."
And it's all here on this single page, one of two Holy Grails available in this auction rife with landmark works.
The other is from the work Frank Miller said "slapped the genre awake" when he spoke to Heritage last year: Batman: The Dark Knight Returns. And it's spread over two pages, which gave Miller and collaborator Klaus Janson room enough to depict one of comicdom's most horrific and controversial episodes: that moment in The Dark Knight Returns where Batman paralyzes the Joker but resists the urge to kill him. Ultimately, the Joker finishes the job by snapping his own neck – "With a devil's strength … he twists … and twists" – to make it appear The Dark Knight committed an unimaginable murder. There's been a long-held fan theory that Batman actually finished the job and that he only imagined Joker taking his own life.
That sequence continues to resonate on comic shop shelves to this very day.
Earlier this year, in Batman No. 135, writer Chip Zdarsky introduced the so-called Prime Earth Batman to his Dark Knight counterpart. Toward the issue's end, "our" Bruce Wayne asks Frank Miller's Batman if he killed the Joker. The Dark Knight responds: "No. I had his neck in my hands. And I didn't finish the job."
In countless ways, The Dark Knight Returns' echo resonates like a thunderclap 37 years later, much like Watchmen's.
Click here to browse the entirety of Heritage's October 6-8 International Original Art and Anime Signature® Auction.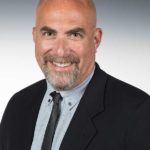 ROBERT WILONSKY is a staff writer at Intelligent Collector.