PRESIDENTIAL ARTIFACTS FROM ONE OF THE COUNTRY'S PREEMINENT COLLECTORS LEAD HISTORIC MAY 7 EVENT
By Robert Wilonsky
It began with a framed letter from Franklin Delano Roosevelt gifted to Melvin "Pete" Mark Jr. by his mother-in-law in 1962. At that moment, or close enough, "history became Dad's passion," says Pete's son Jim. "It became Dad's life."
► EVENT
TREASURES FROM THE MELVIN "PETE" MARK JR. COLLECTION SIGNATURE® AUCTION 6256
May 7, 2022
Online: HA.com/6256a
INQUIRIES
Joe Maddalena
214.409.1511
JM@HA.com
At the time, Pete Mark was in his mid-30s; living in Portland, Ore., with his wife, Mary, and three children, Linda, Cindy and Jim; and working as managing partner in his father's real estate company. Not long after, the man named Melvin (for his father) but called Pete (first by his sister, who said he didn't look like a Melvin) would become "a prominent Portland real estate executive," as the local newspapers referred to him upon his death in 2017, and "one of the city's most-prominent philanthropists," wrote the Portland Business Journal.
Mark also became one of the country's preeminent collectors of presidential artifacts and American historical treasures, gathering an assemblage so significant the Oregon Historical Society hosted five exhibits over the years featuring items from the Mark Family Collection. He counted among his prized pieces the Mount Vernon Landscape Plan written by George Washington, who prescribed cherry trees among the myriad plantings; the only copy of the Atlantic Charter signed by President Franklin D. Roosevelt and British Prime Minister Winston S. Churchill; and a Feb. 24, 1866, letter from Mary Todd Lincoln expressing "great sorrow … over our irreparable loss."
Those items and 104 more – from a 1733 printing of the Magna Carta to an engraved facsimile broadside of the Declaration of Independence to a pair of Paul Revere-made silver communion dishes – come to market May 7 at Heritage Auctions, which is honored to present the Treasures from the Melvin "Pete" Mark Jr. Collection Signature® Auction.
"Every collection has a 'high point' – some have a few," says Heritage Auctions Executive Vice President Joe Maddalena, a longtime friend of the Mark family who helped Pete acquire these treasures beginning in 1987. "Pete's collection knew nothing but high points. That kind of quality is rare and never an accident. Pete's philosophy was, 'If it's a 10, let's get it!'"
Mark collected only the most significant pieces, the kind of things you learned about in history class. They are the very items that were there as history was being made – that were signed by, held by, worn by the men and women who shaped the American experience.
They are the documents cited in history books or quoted in presidential speeches – or, for that matter, the speeches themselves in the case of Franklin Roosevelt's 1933 inaugural address in which he famously said, "So, first of all, let me assert my firm belief that the only thing we have to fear is fear itself." Here, too, is James Madison's handwritten and signed letter to Thomas Jefferson (and docketed by Jefferson on the verso!) containing his first donation for the founding of the University of Virginia. (This is a piece that no doubt spoke loudly and proudly to Mark, a 1948 University of Virginia graduate.)
They are garments seen only in black-and-white photographs, among them Eisenhower's B-9 flight jacket worn during his 1952 tour of the Korean Peninsula, President Harry S. Truman's black beaver-felt top hat worn during his 1949 inauguration and the limousine lap robe used by presidents Herbert Hoover, FDR and Truman.
"Dad didn't collect these as items to show his friends," says Jim Mark. "He would bring people to lunch and explain history like it happened yesterday. If I had a friend come over, he would want to show the collection and talk about the history behind each item, whether it was Lincoln and the Emancipation Proclamation and why it was important or the Atlantic Charter or the Declaration of Independence."
But Mark didn't merely collect the landmark moments, the defining documents. He adored as well the papers that offered rare, intimate glimpses that made history's titans appear mortal.
Here, you will find an extraordinary collection of wartime correspondence between Dwight Eisenhower and wife Mamie, including a New Year's Eve 1942 letter in which the general wrote to his longtime bride: "This is the briefest kind of a note; it mainly represents my final chance in 1942 to tell you I love you and that you mean everything to me. Before the new year can become the old I hope to see you, in person, to tell you these things much more explicitly than I can on cold paper." Most, but not all, of this archive was later published in the book Letters to Mamie.
This auction also features a wooden saber and walking stick hand-carved by a young George S. Patton Jr., accompanied by a 1942 missive from the general to his childhood nurse and governess, Mary Scally, written immediately before he departed for North Africa, advising her that by the time the letter arrived, "I will either be dead or not." Mark also counted among his prized possessions a rare signed photograph of FDR with his leg braces clearly evident.
In 2013, Pete Mark told The Oregonian that he gravitated toward "colorful presidents," among them Washington, Jefferson, Lincoln, JFK, Truman – those who had exciting administrations." His son says Pete was "especially fascinated with Kennedy, and thought of him as an outlier of the day."
Jim points to the Kennedy collection as something of which his father was especially proud – especially the White House rocking chair made of Carolina oak the president had crafted in 1961 and later gifted to former New York Governor Averell Harriman. Here, too, is a mahogany table used in the Oval Office during Kennedy's administration, which bore witness to some of the president's most pivotal moments, from the Cuban Missile Crisis to the Civil Rights Movement. It is visible in many of the most famous photographs taken of Kennedy in the Oval Office.
Pete, a Philadelphia native who spent his teen years in New York City, was accepted in the V-5 Naval Aviation Program in 1944, after high school graduation. And though he never served in World War II – he had almost completed the program when the war ended – Pete was nonetheless fascinated by that chapter in American and world history. Which explains the extraordinary rarity in his collection: one of the fewer than 250 surviving Enigma machines used by the Germans to encrypt top-secret messages.
What will be found in this auction is a collection so extraordinary it had not only been exhibited myriad times in Portland, but also toured by numerous historians, among them Pulitzer Prize winners Doris Kearns Goodwin and David McCullough, the latter of whom encouraged Pete to share his collection with the world.
The Mark family is keeping some 100 items from the vast assemblage to use for a rotating display at Melvin Mark Companies headquarters in Portland's Columbia Square. Each of the Mark kids kept a single item. But in keeping with their father and mother's wishes, the children are selling the collection to support Pete and Mary's passions, Portland's history and its arts and "other causes near and dear to them."
"I miss my dad every day," says Jim, who began running the family business in 2000. "I was so blessed. He and I talked all the time, and his wish was we sell the collection when he died, down to 100 items. He would have been very happy we're supporting his causes. My dad was the eternal optimist. He loved what he did. He loved his family. He loved real estate. And he loved his collection." Jim laughs. "Not necessarily in that order."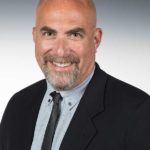 ROBERT WILONSKY is a staff writer at Intelligent Collector.