THE EXTRAORDINARY ASSEMBLAGE INCLUDES THE JERSEY AND BALL FROM HARRISON'S HISTORIC 'IMMACULATE INTERCEPTION' IN SUPER BOWL XLIII
By Robert Wilonsky
Portrait by Josh David Jordan
James Harrison is many things, among them: one of the hardest hitters in the history of the National Football League and an unblockable beast. The undrafted linebacker from Kent State who became the NFL's Defensive Player of the Year in 2008. The man who picked off Kurt Warner in Super Bowl XLIII following his DPOY season, then trucked it 100 yards the other way for a touchdown – the so-called "Immaculate Interception." And a social media star who, years after his retirement, continues to dazzle followers with his surreal feats of strength in the weight room.
James Harrison is all those things and many more, which is why one day – though not soon enough – he will be ushered into Canton's hallowed Hall of Fame with the fanfare bestowed upon the Pittsburgh Steelers greats who came before him. But here is one thing James Harrison is decidedly not: sentimental. Far, far from it.
Until not so long ago, this mighty man from Akron, Ohio, kept most of his playing days mementos in a box. Not in his office, not on a shelf, but in a cardboard container, out of sight and out of mind, to eventually be replaced by his sons' keepsakes and accomplishments. This might boggle the mind of a Steelers fan for whom Harrison secured that Super Bowl win exactly 14 years ago. But it makes sense if you know James Harrison at all.
The man remembers everything life – and those quarterbacks and their offensive linemen – threw at him. Every play. Every look. Every hit. Every sack. Every stripped ball. Everything. He does not need a ball or a helmet or a jersey to remind him of who he is and what he has done.
"Having these things is not going to take away the accomplishment of what I did," he says, looking in 2023 like a man who could still put on the items from his collection and take the field. "I'm not a sentimental person about things like that. People? Things that you can't replace? Yeah. But material things, it just is what it is. I think somebody else will get a lot more enjoyment out of it than me."
This is why Harrison is offering more than 50 items from his collection – most, photo-matched – in Heritage Auctions' February 25-26 Winter Platinum Night Sports Auction, including the very Steelers jersey on his back from February 1, 2009, when Harrison picked off Warner at the goal line and returned it for a Pittsburgh TD. At the time, it was the longest play in Super Bowl history – and, at 100 yards, remains the longest INT-for-TD play made by a defender in the game's storied history.
Here, too, is the ball that Warner threw and Harrison caught in the Steelers' 27-23 win over the Arizona Cardinals, which wouldn't have happened had Harrison not swung the game like saloon doors in the final seconds of the first half. If the interception return felt like it lasted only a split second (Harrison was a running back in college), the replay felt like it took a few forevers – which gave Harrison time enough to recover from the run that left him gassed in the end zone. But this was more than just a spectacular, legendary, historic play: This is the one that landed James Harrison on Saturday Night Live … well, Kenan Thompson, anyway, sucking on an oxygen mask during a sit-down at the Weekend Update desk.
"Yeah, that was funny, you know, a highlight," Harrison says now, laughing at the memory. "It's respectful. And it's really funny. Because I'm not even the person that really watches that or watches TV, and everyone was like, 'I saw that dude do you on Saturday Night Live.' And I'm like, 'What are you talking about?' And, of course, it's playing everywhere. And I watched it and was like, 'Yeah, this is funny.'"
Harrison remembers every second of that interception, which came with just 17 seconds on the clock before Bruce Springsteen and the E Street Band took the stage for the halftime show. He talks about how the Steelers were in max blitz against Warner and the Cards' offense; how he tricked the O-Line into thinking he was coming for the quarterback; how he dropped back, reading Warner's eyes the whole time. And how, when Warner cocked his arm to pass, all Harrison could think was, "Holy shit."
"And then he throws the ball, and that's why I catch the ball the way I did – because I'm so surprised that he actually threw the ball," Harrison says. "So as soon as I catch the ball, in my head, I'm like, 'I'm gone.' They're not about to catch me.' I look up to a sea of red jerseys, and I'm like, 'Get the hell out my way.' I'm thinking, 'I'm not gonna make it through this.'"
But he did. Six points with time expired. One of the greatest plays in Super Bowl history. This is why it might be surprising to some that Harrison would part with this perfect pair of pieces from such an unforgettable moment.
"But I made the play," he says. "You're holding the pieces I wore when I made that history. But you can't have me, you know? You can't have those 10 other guys on that field. When you look at that play, that's not just me. That's the defense, you know? And the great [defensive coordinator] Dick LeBeau, who told us all week the percentages if the defense scored a touchdown in the Super Bowl, and it was like, 87% of the time you win the game."
The Immaculate Interception jersey, of course, isn't the only one featured in this auction from Harrison's collection. Another comes from Pittsburgh's 2006 Super Bowl win over the Seattle Seahawks. Here, too, is the black Steelers jersey he wore in November 2007, when Harrison recorded 10 tackles, six QB hits, 3.5 sacks, one interception, three forced fumbles, three tackles for a loss and one fumble recovery against the Baltimore Ravens. Also offered are his Pro Bowl jersey and those jerseys worn in the playoffs and Super Bowl during his tenure with the New England Patriots at the end of his monster career.
There are game balls, too, and helmets spanning his career, including one from his playing days at Kent State, where Harrison wound up paying his own way – only to rack up a school record for sacks in a season. There are the awards, as well, and the rings, the caps, the clothes, the cleats, the locker nameplates and even a few helmets that once belonged to celebrated teammates, among them Troy Polamalu.
"I'm a football collector myself, so when I saw this Kent State helmet, this jersey from one of the biggest plays in Super Bowl history, all this different stuff, I was just geeking out that he saved all this stuff," says Heritage's Executive Vice President Derek Grady, sitting alongside Harrison. "I thoroughly loved going through the future Hall of Famer's collection because of his impact – and I'm a Cowboys fan."
"That's OK," Harrison says to the man who brought his collection to Heritage. "We all have our faults."
"But I grew up in western Pennsylvania, so I have a ton of Steeler family and friends," Grady says. "So I would watch Steelers games to watch that defense and watch them just level people, you know? But in the end, I think James is just one of the most real people I've ever met. He lived a dream that I wanted to do as a kid. And it's an honor to share this with everyone else who had that same dream and respect for James Harrison."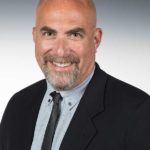 ROBERT WILONSKY is a staff writer at Intelligent Collector.