THE CARD, WHICH HAILS FROM MR. MINT'S LEGENDARY FIND, JOINS A '52 JACKIE ROBINSON, A NEAR-MINT WILLIE MAYS DEBUT AND MUCH MORE
By Robert Wilonsky
Before he was known as Mr. Mint, the self-proclaimed "Indiana Jones of Sports Card Finds," Alan Rosen owned a copy machine and antique business in Hackensack, New Jersey. He sold anything he could get his hands on: clothes, jewelry, coins, you name it. "Always hustling," Dan Geringer wrote in Sports Illustrated in 1988, "trying to make a buck." Before 1979, Rosen was always in danger of going broke.
That year, he went to his first sports card show and picked up a 1953 Topps Mickey Mantle for $100, which he flipped for a few hundred more. Soon he was borrowing money to buy old collections in bulk so he could bust them up and sell them to dealers for dollars on the penny. A friend called him Mr. Mint, which is how Rosen billed himself in ads placed in Sports Collectors Digest. He went looking for boxes of old cards and always promised fistfuls of hard cash in return.
This is why, in 1986, a lumber company forklift operator named Ted Lodge from Quincy, Massachusetts, got on the phone with Rosen and told him he'd found in his father's attic a case of mint 1952 Topps cards. These were the high-number cards Topps famously dumped in the Atlantic Ocean several years after production, when hundreds of cases of the unwanted cards clogged up the warehouse. Mr. Mint told Lodge, "Yeah, right, and I'm the tooth fairy." But Lodge insisted: He had thousands of untouched cards, among them a few dozen of No. 311: Mickey Mantle's Topps debut.
Rosen later wrote there were more than 6,000 cards in that case, all part of what Professional Sports Authenticator later called "The Famous 1952 Topps Baseball Card Find."
Last August, the most famous Mantle from Mr. Mint's first find – what Rosen called the "finest known example," eventually graded Mint+ 9.5 by Sportscard Guaranty Corporation – sold for $12.6 million at Heritage Auctions. It remains the most valuable sports collectible ever sold at auction.
Heritage begins the new year by offering another mighty Mantle from the Rosen find: A 1952 Topps Mickey Mantle graded Near Mint-Mint 8 by SGC leads off the January 26-27 Winter Sports Card Catalog Auction. The card, no less stunning than its eight-figure sibling but only slightly off-center, is estimated to sell for upwards of $800,000.
"Even at this late date, to see a '52 Mantle in this condition is a genuine thrill," says Director of Sports Auctions Chris Ivy. "And the story behind this card only adds to its luster. This isn't just a beautiful card – it's a legend of its own, a rare, stunning survivor that passed through the hands of the man who spread the gospel of card-collecting long before the hobby became an industry. It's exhilarating to offer another of Mr. Mint's gems, especially just months after August's history-making auction."
This isn't the lone '52 Mantle in this auction: Among the handful here, there is also a PSA Excellent-Mint 6, its grade impacted mainly by the centering, as it retains the rich colors and bright whites of examples with higher grades. Here, too, is an example graded PSA Good 2 – though, to many collectors, its true value lies in The Mick's perfect autograph. As Heritage's catalog notes, most experts believe there are only a handful of authentically signed Topps Mantle rookies – perhaps fewer than 10.
This auction also features a 1953 Topps Mickey Mantle graded PSA Very Good-Excellent signed by Mantle – one of only 50 autographed examples among some 5,000 unsigned cards in PSA's population report.
Even scarcer are 1952 Topps Jackie Robinson cards signed by baseball's color barrier-breaker: PSA counts more than 1,300 unsigned Robinsons from that year in its population report, but the Brooklyn Dodgers infielder signed only six. And of those, only one is graded higher than this PSA Very Good+ 3.5 offered in this event.
"This card has always been one of my favorites," Ivy says. "But to hold one of the very few signed by Robinson is something you simply do not take for granted."
The same can be said of the 1951 Bowman Willie Mays rookie card in this auction, which is graded PSA Near Mint-Mint 8. Mays' earliest cards have never been more coveted by collectors than they are today, perhaps because of Nelson George's new documentary Say Hey, Willie Mays!, which at long last provides the modern fan with a loving, lasting look at one of the greatest ever to play the game.
The card's scarcity is unquestioned: Only nine unqualified examples have been graded higher. Were it not for the slight off-centering, it surely would rank higher on the population report; it looks as though it was just pulled from the pack, its borders and corners as crisp as the full-color image based on a black-and-white photograph.
This auction counts among its almost 1,900 offerings some of the most significant cards featuring some of the greatest players across all sports: a 1979 O-Pee-Chee Wayne Gretzky rookie card graded PSA Mint 9 (there are but two graded higher), a 1925 Exhibits Lou Gehrig rookie graded SGC Very Good 3, the short-print 1948 Leaf Satchel Paige rookie card graded PSA Excellent-Mint 6, one of the 43 known 1914 Cracker Jack Joe Jacksons (this one, a PSA Good+ 2.5), a 1952 Berk Ross Mickey Mantle graded PSA Near Mint-Mint 8 (only two have ever been graded higher) and one of only two 1958 Topps Bobby Hull rookie cards ever graded as high as SGC Near Mint-Mint 8.
Here, too, is Gale Sayers' 1966 Philadelphia rookie card graded PSA Mint 9, the highest grade bestowed upon the Kansas Comet's cardboard debut. And among the signed rarities is this 1957 Topps Bill Russell rookie graded PSA Excellent-Mint 6, the green-tipped autograph visible from half-court.
There are complete sets, too, and cases of uncracked wax that count among their possible finds Tom Brady rookies and Michael Jordan second-year offerings. Mr. Mint would surely be pleased.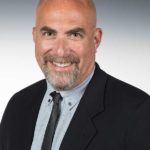 ROBERT WILONSKY is a staff writer at Intelligent Collector.