THE CARDBOARD GEM IS LIKELY TO SHATTER THE RECORD FOR ANY SPORTS CARD
By Robert Wilonsky
► EVENT
SUMMER PLATINUM NIGHT SPORTS AUCTION 50058
Aug. 27-28, 2022
Online: HA.com/50058a
INQUIRIES
Chris Ivy
214.409.1319
CIvy@HA.com
"Mantle rookie card sold for record 50G."
That was the headline in the New York Post on July 2, 1991, when Alan Rosen – identified only as a "card maven" – announced that he had sold a 1952 Mickey Mantle Topps card to an anonymous buyer for $50,000. Rosen, known in the sports-card hobby as Mr. Mint, had wanted $57,500 for the card, which the paper reported "looked as if it had just come from the pack." But the buyer bargained him down to $50,000 – $500 more than the previous world record for a 1952 Mantle, one of the most coveted cards in the world.
When he sold the card 31 years ago, Rosen provided the buyer with a letter that said the 1952 Mantle card was "in my estimation the finest known example in the world." Yet for decades the purchaser of the card remained anonymous, while the ungraded card remained out of sight. No longer.
Heritage Auctions is proud to announce that this very 1952 Mickey Mantle Topps rookie card is the centerpiece of the Aug. 27-28 Summer Platinum Night Sports Auction. And it's just as Mr. Mint advertised when he sold the card in 1991: Sportscard Guaranty Corporation has graded it a Mint+ 9.5.
"This card is arguably the finest-condition example of the most iconic postwar card in the world," says Chris Ivy, Heritage's Director of Sports Auctions. "That grade, plus the fact it has documented provenance from the most storied find in hobby history, puts this card in a category of its own. The card more than lives up to Rosen's claim when viewed in person."
Ivy says he expects the Mantle to sell for more than $10 million, as this is a finer example than the PSA Mint 9 for which actor-entrepreneur Rob Gough paid a then-record-setting $5.2 million last year. Should the card perform as expected, it would break the previous world record for a sports card realized last year when a T206 Honus Wagner graded SGC Very Good 3 sold for $6.6 million at auction.
"It bears the finest qualities any 1952 Topps can possess: perfect centering, registration and four sharp corners," Ivy says. "If you were to put this card in a lineup with the other known examples graded 9 or 10 and covered the labels, this would stand out as a clearly superior specimen. That this Mantle rookie card remained in this condition for 70 years is a true miracle."
Until the card came to Heritage Auctions earlier this year, all that was known about it was its provenance: The cardboard gem was among the 5,500 1952 Topps cards Rosen bought from a Massachusetts man in the mid-1980s – "The Famous 1952 Topps Baseball Card Find," as Professional Sports Authenticator once dubbed it. There were myriad Mantles in the old Topps Chewing Gum cardboard box that had been stashed in an attic for more than three decades, but none nicer than the one Rosen sold to his anonymous buyer in 1991.
Thirty-one years later, that buyer has stepped forward: Anthony Giordano, who for years rejected all offers for the card – even when those offers skyrocketed into the millions of dollars, even when his two sons suggested that it was time to sell their prized Mantle. Giordano says now he was simply too big a Mantle fan to part with the card, no matter the size of the stacks being pushed in his direction.
"Four years ago, one of my boys said, 'Dad, you need to think about selling the Mantle card, because not too many people in 10 or 20 years will know who Mantle is,'" Giordano says. "I told him, 'I disagree with that.'"
Giordano says he finally changed his mind in the last few months, at which point he began interviewing auction houses to find the best fit. He says he ultimately chose Heritage Sports Vice Presidents & Card Experts Derek Grady and Lee Iskowitz because "every question I asked them, I liked the answer – and if I didn't like the answer, at least I got the truth."
Initially, Giordano didn't want to get the card graded: He was concerned about putting its fate in the hands of "someone who knows less about this card than I do," he says. Grady, who spent years as a professional grader, and Iskowitz ultimately convinced Giordano to send the card to SGC – then held their breath while waiting for the verdict.
"I wanted to market it the way it was, with the documentation from Mr. Mint," Giordano says.
"I told Anthony I would handle the consignment as though it were my own, and I told him there was no logical reason not to get it graded," Grady says. "Everyone today wants the authenticity and the grade of a third-party expert. But I did tell him if it didn't come back at least a 9, we would sell it ungraded."
"When Derek finally told me it had graded a Mint+ 9.5," Giordano says, "I was not surprised."
Nor should he have been.
Long before auction houses became go-to sources for collectors, Alan Rosen was "bigger than life, bigger than the hobby," Beckett wrote upon his death in 2017. "As Mr. Mint, Rosen promoted himself as 'The world's largest buyer of baseball cards and sports cards.'"
The media treated Rosen accordingly: He appeared on Good Morning America, and in a lengthy profile in the July 4, 1988, issue of Sports Illustrated, writer Dan Geringer referred to Rosen as "the King of Cards, the Duke of Dough, the Sultan of Scratch, the Baron of Big Bucks, the Crowned Head of Lettuce, the Marquis de Wad – Mr. Mint … a figure of near mythic proportions in a world suddenly gone mad over soaring baseball card prices."
Says Grady, "Rosen told everyone that if he owned a card, it was the best. This one, he got right."
In his book True Mint, Rosen wrote about taking his Mantle to the Father's Day 1991 card convention at Madison Square Garden, and how the card was "gem mint, unimprovable." He also described in detail how he wound up selling the card to Giordano and one of his sons, which made the Post and was mentioned on Howard Stern's radio show. The chapter was titled "The $50,000 Mantle."
"I told [Giordano] that you have to pay for the best," Rosen wrote, explaining why he was asking $57,500 for a card that had never before sold for that amount. When Giordano and his son offered $50,000, Rosen wrote, "I thought he was pulling my leg, but actually that was only my wife, who was sitting next to me and kicking me under the table."
"We shook his hand and made the deal and picked up the card, and it has been in my memorabilia room in the dark ever since," Giordano says. "No one has touched it."
Not until it was graded and sonically sealed in a slab that notes it's from the Rosen Find and is the "Finest Known Example" of the World's Most Famous Baseball Card.
"The current world record for a baseball card auction was set by a T206 Honus Wagner in SGC 3, which sold for $6.6 million last year," Ivy says. "I believe that this card will shatter that record. This is an item of such singular quality and importance that it's hard to imagine its ceiling. It will generate competition among the most discerning collectors who pursue absolute best-in-class collectibles in any category. It has all the elements needed to set a significant record."
The card will be on view Aug. 3-5 and Aug. 8-11 at Heritage Auctions' New York office, 445 Park Ave.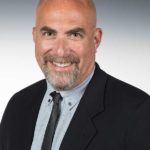 ROBERT WILONSKY is a staff writer at Intelligent Collector.